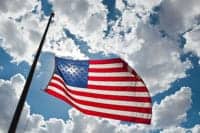 Invacare Corporation, Elyria, Ohio, is slated to sponsor the National Veterans Golden Age Games, held May 30 to June 4 in Buffalo, New York. The Games celebrate its 27th year, according to a recent news release, and provide sports and recreation competition for senior military veterans.
Brian LaDuke, vice president, Enterprise Marketing, North America, articulates the company's honor in, "once again being a part of the National Veterans Golden Age Games." LaDuke adds seeing the veterans "Making Life's Experiences Possible," which the company notes is its brand promise, "makes you realize just how important these events are," LaDuke says.
The company reports that more than 700 senior military veterans nationwide are expected to attend the event to compete in sports that include swimming, cycling, horseshoes, bowling, croquet, and air rifles. The competition reportedly features a total of 15 competitive events.
The events are open to all US military veterans aged 55 years or older who are currently receiving care at any VA medical facility.
For more information, click here
Source: Invacare