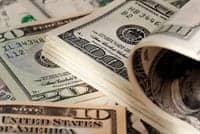 To support the expansion of translation research geared toward finding treatments for spinal cord injury (SCI) patients, the United States Department of Defense (DOD) has awarded a 2-year, peer-reviewed grant to the Christopher & Dana Reeve Foundation's North American Clinical Trials Network (NACTN). The announcement comes from the Reeve Foundation and Capstone National Partners. The NACTN is a consortium of university hospital neurosurgical and neurorehabilitation teams intended to bring promising therapies into clinical trials, according to a recent news release.
Robert G. Grossman, professor of neurosurgery at The Methodist Hospital Neurological Institute in Houston, NACTN leader, articulates the importance of the $2 million DOD grant. "With the support of DOD and the Reeve Foundation, our network has a unique opportunity to move safe and potentially viable treatments from the research laboratory into the clinic," Grossman says.
The release notes that the funding is intended to support a Phase 2/3 efficacy trial of Riluzole, a neuroprotective drug reported to be the only FDA-approved drug used in the treatment of amyotrophic lateral sclerosis (ALS). Researchers explain that laboratory studies indicate the treatment to be effective in limiting traumatic damage to the spinal cord.
Susan Howley, Reeve Foundation's executive vice president for research, adds, "Spinal cord injuries can be devastating and this DOD award afford us the opportunity to test promising interventions in clinical trials and identify effective treatments for this country's war wounded and for spinal cord patients throughout the world."
[Source: Christopher & Dana Reeve Foundation]