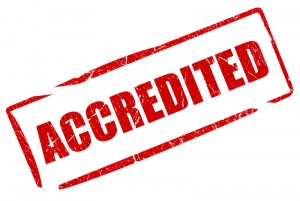 Longview, Texas-headquartered Good Shepherd Medical Center announces it recently received a 3-year accreditation from the Commission on Accreditation of Rehabilitation Facilities (CARF) for its Inpatient Rehabilitation Hospital (Adults) program. It is reported as the seventh consecutive Three-Year Accreditation CARF has awarded to the facility.
A news release from Good Shepherd Medical Center describes the accreditation as "the highest level of accreditation that can be awarded to an organization," and shows Good Shepherd's substantial conformance to the CARF standards. The release further explains that an organization that receives a 3-tear accreditation has put itself through a rigorous peer review process. Good Shepherd has demonstrated to a team of surveyors during an on-site visit the center's commitment to offering programs and services that are measurable, accountable and of the highest quality.
Good Shepherd Medical Center has been providing Inpatient Rehabilitation services since 1993 and offers an inpatient rehabilitation facility in Longview.
According to the news release, co-medical directors, Dr. Rodney Slone and Dr. Rick Earnest, help move Good Shepherd's Inpatient Rehabilitation Program toward the goal of helping patients achieve the highest level of independence possible as they recover from physical, visual, cognitive and psychological impairments. The facility's team is said to use evidence-based practices and comprehensive services to prevent secondary complications, minimize impairment, reduce limitations to activities and help patients achieve their full potential.
[Source: Good Shepherd Medical Center]