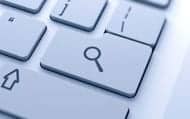 The International Sports Professionals Association (ISPA) announces that beginning February 15, Certified Workers' Compensation Healthcare Provider (CWcHP) certified practitioners will have the opportunity to be listed on the CWcHP Online Registry. A recent ISPA news release notes that the CWcHP registry will serve as a searchable database on which CWcHP certified practitioners can customize their individual listing. The database will also be reportedly accessible to a wide range of audiences, including the public, case managers, insurance providers, and attorneys.
According to the release, individuals who register for and pass the CWcHP Certification Exam will be listed on the registry at no charge.
To learn more about the certification process, click here.
To register for the CWcHP, click here.
Source: ISPA