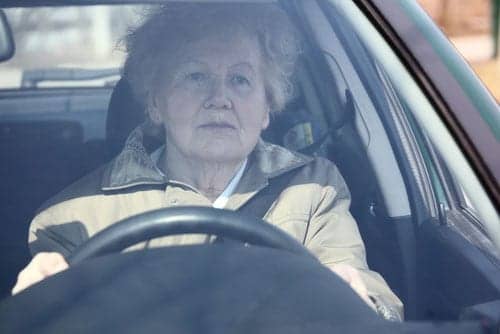 A new AAA survey indicates that only one in 10 older drivers with aging health issues are driving a vehicle with features such as keyless entry and larger dashboard controls that may assist with these issues. AAA notes that to better ensure older driver safety and comfort, it has updated its Smart Features for Older Drivers resource, launched in partnership with the University of Florida in 2008, to address a broader range of health conditions and include new data on 2012 vehicle features.
The Smart Features update spotlights vehicle features that optimize older driver safety and comfort, lists current vehicles with those features, and allows users to explore their individual needs through an interactive online tool. Conditions addressed in Smart Features include hip and leg pain, limited upper-body range of motion, arthritic joints, and diminished vision.
"Not only do these conditions affect a driver's comfort, their presence can also reduce the ability to safely execute the complex task of driving," explains Sherrilene Classen, PhD, MPH, OTR/L, director, Institute for Mobility, Activity, and Participation at the University of Florida.
New research indicates that older drivers exhibit the highest fatality rates compared to other drivers, according to the AAA Foundation for Traffic Safety. However, the research reveals significant gains in overall motorists' safety in the past decade, with the biggest decrease in crashes per mile driven found in drivers aged 75 years to 79 years old, down 42%, and drivers aged 80 years to 84 years old, down 40%. In a recent news release, AAA recommends that older drivers look for vehicles that address their specific needs and medical conditions.
The release also notes that its new research materials come as a nod to the American Occupational Therapy Association (AOTA) Older Driver Safety Awareness Week, slated for December 3 through December 7.
The Older Driver Safety Awareness Week promotes the importance of mobility and transportation and its role in ensuring older adults remain active in the community.
Additional free resources for older drivers are here.
[Source: AAA]