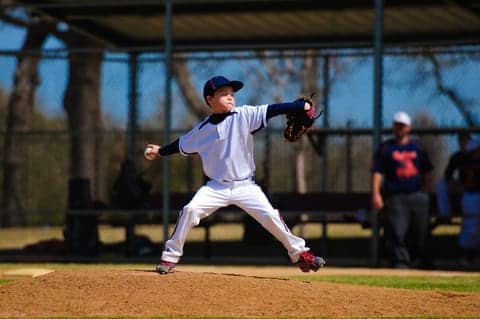 A collaborative project by the American Orthopaedic Society for Sports Medicine (AOSSM) determines that early sport specialization may put young athletes at risk for overuse injuries. The study, titled " When Is It Too Early for Single Sport Specialization?" appears in the American Journal of Sports Medicine.
One of the study participants, Robert LaPrade, MD, PhD, Colorado knee specialist and chief medical officer at the Steadman Philippon Research Institute, asserts that the problem of early sports specialization among youth athletes in the United States is approaching epidemic proportions.
"In addition to increasing the injury rates among these young athletes and increasing our overall health care costs, it also appears to be limiting them in their overall skill levels," LaPrade states in a media release from PRWeb. "Almost all of the first round draft picks in the recent NFL draft were multisport athletes," LaPrade adds.
Throughout the past 15 years, there has been an increase in youth sports participation along with an increase in early year-round training for a single sport, according to LaPrade. Furthermore, he points out, there is a perception among parents and coaches that early sport specialization gives youth athletes a competitive advantage for athletic scholarships and potential professional status. This study highlights the risk factors of early specialization in sports including ice hockey, swimming, gymnastics, and baseball.
According to the media release, some studies suggest that late specialization in a particular sport—defined as older than 12 years of age—may result in better athletic achievement than early specialization. For example, it is reported that a study of more than 1,500 German Olympic athletes found that those who specialized later were likely to have participated in more than one sport after the age of 11 years. Among athletes in a variety of sports, the most elite group was more likely to have begun intense training after the age of 12 years, and to have played multiple sports during the developmental years of age 11 and under.
The trend toward sports specialization has reportedly led to a growing concern among the sports medicine community that early single sport specialization may increase the rates of overuse injuries and psychological burnout in youth athletes; however, this relationship has yet to be clearly demonstrated with the available literature. Although the data for the AOSSM project was limited, there is evidence that early sport specialization may put young athletes at risk for overuse injuries.
[Source: PRWeb]