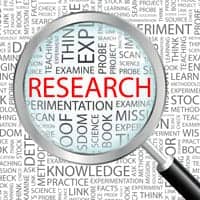 The authors of the updated Cochrane review indicate that while physical rehabilitation for long-term care residents may prove effective by reducing disability with few adverse events, the effects appear small and may not apply to all residents. A recent news release reports that during the update, the authors searched the trials registers of Cochrane entities, trials and research registers, and conference proceedings.
The authors also reportedly assessed reference lists, contacted authors, researchers, and other relevant Cochrane entities, updated searches of electronic databases in 2011, and listed relevant studies as waiting assessment.
According to the authors, they chose randomized studies designed to compare rehabilitation intervention intended to maintain or improve physical function with either no intervention or an alternative intervention in older individuals, more than 60 years of age, who have permanent long-term care residency. The release notes that two review authors sought to independently assess risk of bias and extracted data.
The authors note that the primary outcome was function in activities of daily living. The authors also indicate that secondary outcomes included exercise tolerance, strength, flexibility, balance, perceived health status, mood, cognitive status, fear of falling, and economic analyses. Adverse effects such as death, morbidity, and other events were also assessed.
A total of 67 trials encompassing 6,300 participants were included by the authors, the release reports. In 7 studies, the estimated effects of physical rehabilitation at the end of the intervention were an improvement in Barthel Index (0 to 100) scores of 6 points, 4 studies yielded Functional Independence Measure (0 to 126) scores of 5 points, 3 studies yielded Rivermead Mobility Index (0 to 15) scores of 0.7 points, a Timed Up and Go Test of 5 seconds in 7 studies, and walking speed of 0.03 m/s in 9 studies.
The updated review results suggests that based on 25 studies encompassing 3,721 participants, rehabilitation does not heighten the risk of mortality in this population, however authors acknowledge that it is feasible bias resulted in overestimation of the positive effects of physical rehabilitation.
Source: American Physical Therapy Association