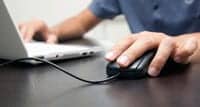 In a news release, AbilityJobsPlus.com, a website engineered to accommodate job seekers with disabilities, recently announced that it has re-launched. The release notes that the site is run and managed by its founder Richard Hill, Kingman, Ariz, who was diagnosed with muscular dystrophy at the age of 18 years. Following the end of his career as machinist, Hill reportedly became a webmaster, launching AbilityJobsPlus.com in 2012 and continuing to modify its design and function.
The site now provides job search capabilities tailored for individuals with disabilities and key resources for living with disabilities. The concept stems from Hill's own negative experience with a placement agency, and as a result, "I researched employment with the disabled community and sought out a solution to how to fix a problem that blankets the country, especially now that we have military personnel returning home with mental and physical injuries."
The release reports that employers can also post job listings and search resumes for qualified job seekers in their area. Job seekers have the ability to post their resumes and search for jobs by location, type, or company, as well as receive email updates of new job listings. The listings are made available exclusively to members prior to being released to the general population.
With 54 million US citizens with disabilities, more than 3 million disabled and unemployed veterans, according Hill, "…now we have a job site that caters to those with a disability who want to find employment. We can match them with companies that hire people with disabilities…," Hill emphasizes.
The release also notes that Hill has worked with IndieGogo.com in order to raise funds for further expansion and growth in what he designates as "the movement to change the way the world views disabilities."
For more information visit AbilityJobsPlus.com
Source: AbilityJobsPlus.com