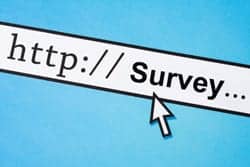 A survey indicates that clinicians and nurses are highly vulnerable to work injuries, leading to missed shifts and altered activities while on the job.
The "2013 Nurture by Steelcase's State of Clinicians & Nurses Report" indicates that the majority of these injuries stem from patient transfers, where one in three clinicians and nurses sustained an injury in moving patients from bed to chair. A news release from Nurture notes a total of 47% survey takers performed patient transfers more than once a week.
The survey suggests that while many reported a low to moderate level of fear/concern around their jobs, the risk of patient injury was a greater concern among the clinicians and nurses surveyed than risk of personal injury.
The report also suggests that 35% of clinicians and nurses report being injured at least once on the job while 24% had to modify activity or movement during at least one shift. Additionally, 10% of survey takers note that at least one of their patients has been injured while on the job. The release states that in order to maintain health and safety on the job, 74% of clinicians and nurses depend upon on assistance from colleagues, or choose to stay fit (65%). The survey indicates that while half of the participants feel their work environment is supportive in preventing discomfort, injury, or pain, 25% clinicians and nurses voiced a desire to see equipment and furniture updated, and 23% recommended rearranging the physical space to be better aligned with patient needs.
The results also highlighted back injury as the greatest perceived risk for patient caregivers, followed up by neck injury. Additionally, regardless of work injuries, 85% of survey participants report that interacting with patients and helping them get better are the most enjoyable aspects of their job.
Alan Rheault, director, Industrial Design, Nurture, states that while the roles of clinicians and nurses are expanding in the healthcare environment and patient satisfaction, "We find that clinicians and nurses still experience a high rate of injuries on the job despite working in supportive environments—which begs the question: What does the healthcare industry need to do to ensure caregivers' work environments pose lower risk and encourage greater well-being for everyone?"
With workplace health and safety risks linked to patient handling, "Observing why and where these unsafe behaviors occur, identifying and researching the potential risks associated with these behaviors, imagining solutions that modify risky behavior, and designing better tools to aid in their proper execution is what we, the evidence-based healthcare design community, expect from our industry partners," says Rosalyn Cama, chair of Board of Directors for The Center of Health Design and President and Principal Interior Designer of CAMA Inc.
According to the release, Business Research Group (BRG), a national research firm, conducted a total of 303 online surveys between July 31 and August 30, 2013. Respondents reportedly have at least 1 year experience with patient care and include physical therapists, occupation therapists, RNs, LPNs, and nursing managers, with equal representation of the four US regions (Northeast, Midwest, South and West) and Canada.
[Source: Nurture]