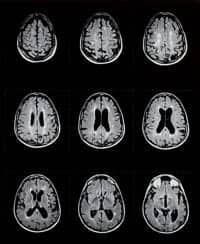 Recent study results question the link between multiple sclerosis (MS) and chronic cerebrospinal venous insufficiency (CCSVI). The study, led by Anthony Traboulsee, MD, of the University of British Columbia and Vancouver Coastal Health, reportedly used both ultrasound and catheter venography to assess the veins of MS patients, their unaffected siblings, and unrelated healthy volunteers.
According to researchers, upon comparing the width of veins between the brain and the heart with a normal reference point taken from below the jaw, they demonstrated that at least two-thirds of each of the groups exhibited narrowing of the extracranial veins that was greater than 50%. The researchers add that the differences in rates of venous narrowing between the groups were not statistically significant.
Traboulsee rearticulates the results, stating that they confirm venous narrowing is a frequent finding in the general population, and is not a unique anatomical feature linked to MS. "The connection between venous narrowing and MS remains unknown, and it would certainly appear to be much more complicated than current theories suggest," Traboulsee adds.
A news release from the University of British Columbia notes that during the study, researchers assessed the exracranial veins of 79 MS patients, 55 of their unaffected siblings, and 43 unrelated healthy volunteers. The results indicate that venous narrowing existed in 74% of MS patients, 66% of their unaffected siblings, and in 70% of the unrelated control group.
According to researchers, catheter venography suggested venous narrowing to be more widespread than in reported facilitator of the CCSVI theory, Paolo Zamboni's, MD, criteria for measuring the condition with ultrasound.
The study appears in The Lancet.
Source: University of British Columbia