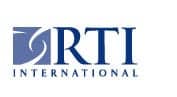 RTI International has announced that its researchers will join a consortium led by Virginia Commonwealth University aimed at better understanding the long-term effects of chronic mild brain injuries or concussions. The partnership is part of a $62.2 million federal initiative to better understand traumatic brain injuries (TBIs) sustained by US military service members and veterans, according to a news release from RTI International.
The release notes that the Departments of Defense (DoD) and the Department of Veterans Affairs (VA) fund are funding the initiative, which is designed to assess combat-related TBI and surrounding changes in the brain resulting from those injuries. These changes include molecular changes and the potential for neurodegeneration.
RTI reports that it will receive a portion of the initiative funding in order to manage the operations and data management functions for teams located at various research sites nationwide. RTI adds that its researchers will conduct biostatistical design and data analysis for the consortium and coordinate the biostatistical activities conducted at the research sites.
Rick Williams, PhD, principal investigator at RTI, associate consortium director, designates the award as a "major step forward in research on and treatment of long-term effects of mild traumatic brain injuries."
Williams adds that in light of the increasing number of concussions in veterans of recent wars and athletes, understanding the long-term effects of these injuries is key to improving prevention and treatment. The release states that the award is also a key component of the Obama administration's National Research Action Plan to assist military personnel and their families.
The consortium will also reportedly include studies of veterans of prior wars, such Korea or Vietnam, and potentially victims of car accidents, sports injuries, and falls. The effort is designed to help identify those most at risk for physical and mental health consequences after experiencing multiple mild traumatic brain injuries. The release notes that the consortium will examine better treatment options and long-term prognosis for patients and their caregivers.
Researchers add that the consortium also includes collaborators from seven veteran's hospitals, 10 universities, and six active-duty military treatment facilities.
Source: RTI International