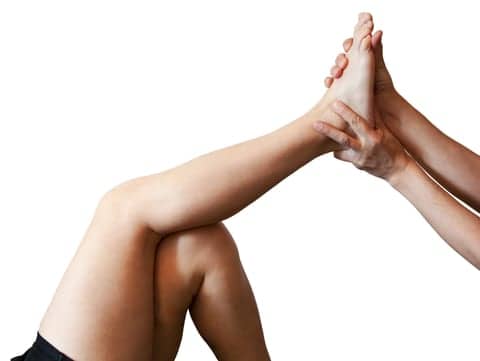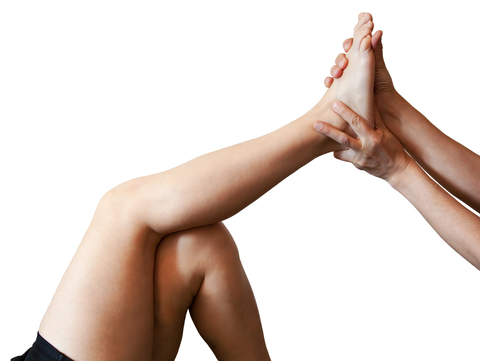 Athletes and physical therapists understand the frustration of treating chronic plantar fasciitis, with the condition resolving and recurring successively over time. Recently, however, percutaneous ultrasonic fasciotomy was used to successfully treat plantar fasciitis, suggesting that safe and effective definitive treatment may not be far off.
Rahul Razdan, MD, led research presented at the latest Society of Interventional Radiology's Annual Scientific Meeting that reviewed the process of using ultrasound imagine and specific ultrasonic energy to penetrate, emulsify, and remove diseased fasciitis tissue. Razdan says the procedures allowed the permanent removal of damaged, pain-generating tissue and, thus, permitted healthy tissue to regrow in its place. This, according to Razdan, restored normal function. The procedure is detailed in the study Razdan led, titled "Percutaneous Ultrasonic Fasciotomy: A Novel Approach To Treat Chronic Plantar Fasciitis."
"While standard treatments, such as pain medication and physical therapy, can offer some relief, there have been no permanent answers. Razdam says. "Consequently, safe and effective definitive treatments are highly desirable," he adds. Razdan is an interventional radiologist at Advanced Medical Imaging in Lincoln, Neb.
According to the study's abstract, Razdan's team treated 65 patents at an interventional radiology pain clinic. Among the study subjects, pain relief measures such as activity modification, physical therapy, arch supports, and medication had all failed. The study subjects were treated with chronic, refractory, plantar fasciopathy using ultrasonic fasciotomy. A TX1 (Tenex Health) was used to emulsify tissue using low-frequency, low-amplitude motions. Tissue was then extracted via a fluid outflow pump.
Standardized rehabilitation was provided postprocedure.
FADI scores demonstrated greater than 90% improvement in symptoms at 2 weeks, and were maintained at 6 months. (p < 0.0001), according to the study abstract. The patients reportedly were extremely satisfied, and experienced no procedure related complications.
[Source: Society of Interventional Radiology, PR Newswire]