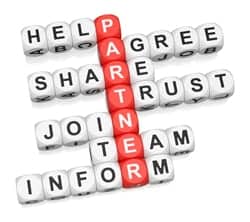 In a recent news release, the National Multiple Sclerosis Society announced that it is joining with the Accelerated Cure Project's (ACP) interactive online community and information portal, Multiple Sclerosis Discovery Forum (MSDF), to develop resources and content targeting progressive multiple sclerosis (MS).
According to the Society, while substantial progress has been made and FDA-approved therapists exist that can impact the underlying disease course in patients with the more common, relapsing, forms of MS, none can stop progression or reverse the damage to restore function. To this end, in a news release, the Society states that it is awarding MSDF a 2-year grant.
The $150,000 grant is designed to allow MSDF to focus added coverage and resources about progressive forms of MS. Targeting progressive forms of MS, the Society adds, is part of its strategic focus with the Progressive MS Alliance, which are global organizations working together in an effort to link resources and experts worldwide to find answers and develop solutions to end progressive MS.
Timothy Coetzee, PhD, chief advocacy, Services & Research officer, emphasizes, "Our partnership with MSDF will connect researchers working to stop MS progression to each other and to us."
The release notes that MSDF was established in 2012 with an unrestricted grant from founding donor EMD Serono. ACP creates the site's content and directs its outreach activities. MSDF is intended to provide visitors with a free, neutral venue in which members of the MS research community can access information about new findings, professional and research resources, and participate in discussions.
Robert McBurney, CEO of ACP, articulates the organization's excitement in receiving support for MSDF: "Beyond providing the MS Discovery Forum with resources to increase its reporting to the research community on progressive MS, this grant brings ACP and the National MS Society closer together in a complementary effort to highlight this area of unmet medical need and to stimulate research efforts to answer important questions about progressive MS."
[Source(s): National Multiple Sclerosis Society, ACP]