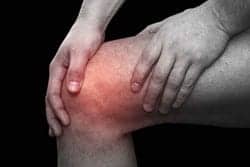 According to a recent news release from the Biomarkers Consortium, significant progress has been made in the Foundation for the National Institutes of Health (FNIH) Osteoarthritis (OA) Biomarkers Project, intended to improve clinical outcomes for nearly 30 million individuals living in the US with knee OA and for individuals at risk for developing the disease. The Biomarkers Consortium is a public-private partnership managed by the FNIH.
The release reports that the FNIH study is geared toward evaluating multiple imaging and biochemical biomarkers in an effort to find more precise ways to measure both the progression of the disease, and the potential effectiveness of new treatments. Researchers note that initial results from quantitative magnetic resonance imaging (qMRI) of femur, tibia, patella periarticular bone area, 3-D bone shape and joint space width suggest key differences between patients with progressive OA and non-progressive controls at early timepoints. The results also indicate that the differences are predictive of clinical OA progression in the knee during 48 months.
The report is designated by the release as the first by that indicates changes of defined biomarkers of bone shaping being predictive of OA progression. The report also highlights their ability to measure early and subtle changes in OA progression compared to traditional radiographic measures. The release notes that the findings are slated for presentation at the Osteoarthritis Research Society International (OARSI) World Congress in Philadelphia, Pa, April 18 to 21.
Researchers state that in its second year, the project continues to seek to explore additional quantitative and semi- quantitative image assessments of bone and cartilage changes in the knee joint by mid-2013. Testing has also begun on 12 biochemcial markers using serum and urine from the study cohort to assess joint tissue metabolism, in hopes of providing a direct measure of the drug effect and mechanism of action to assist in customizing personalized therapies for OA treatment, researchers say.
Source: Osteoarthritis Research Society International