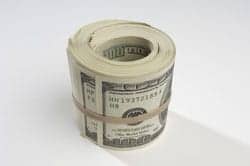 The Patient-Centered Outcomes Research Institute (PCORI) has provided an award to Perelman School of Medicine at the University of Pennsylvania to fund its launch of a project designed to study potential healthcare disparities among individuals with disabilities. The $1.5 million award is intended to help launch the Mrs A and Mr B Project, a collaborative research effort with Virtual Ability Inc that seeks to offer patients information to assist them in making more informed decisions about their medical care.
A news release from the university reports that the Mrs A and Mr B Project aims to clarify potential healthcare disparities that may be experienced by adult Medicare beneficiaries in the US. Individuals with serious disabilities have greater healthcare needs, points out Margaret G. Stineman, MD, study principal investigator, and professor of Physical Medicine and Rehabilitation and Epidemiology.
"It's about time we went to the source and asked this population to tell us how to make healthcare better for them," she adds.
The project, the release states, targets the identification of major obstacles that individuals with disabilities face, including mobility and transportation restrictions, and lack of telehealth and telemedicine to provide increased access to care.
Stineman explains in the release that the project is intended to empower patients and promote self-direction by providing improved information and demonstrating the importance of self-advocating for better access and higher quality care. Virtual Ability Inc is a nonprofit corporation that provides individuals with a range of disabilities online tools to function in virtual worlds. Through the use of Virtual Ability, Stineman and colleagues will reportedly be able to interact with study participants and collect data.
Alice Krueger, president, Virtual Ability Inc, emphasizes that, "It is an honor for our community members to be part of this research team. We look forward to not only providing valuable information, but also to having a part in collecting and interpreting that data."
According to the release, the Mrs A and Mr B Project, whose name is intended to be a play on anonymity, applies community-based participatory research to ensure equal participation of patient stakeholders and clinician scientists through the integration of quantitative and qualitative research methods. Additionally, the researchers say they will analyze thousands of surveys from Medicare beneficiaries to confirm if there is evidence that people who experience improved access to care believe they receive higher quality care and have comparatively better outcomes.
Stineman adds that the researchers anticipate that better access to care among patients may translate into a lower likelihood of the onset or progression of disabilities, and may allow patients to avoid nursing home placement and bolster survival.
[Source: Perelman School of Medicine at the University of Pennsylvania]