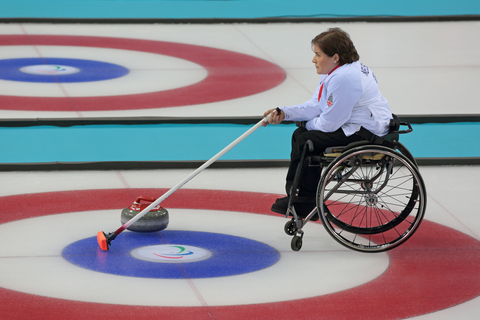 A $500,000 grant from the Department of Veterans Affairs will benefit at least 500 severely disabled veterans who participate in winter sports and recreation programs provided by Disabled Sports USA (DSUSA). According to a media release from DSUSA, the activities will be offered under the organization's Warfighter Sports program, which offered more than 30 different adaptive sports to more than 1,500 disabled vets in 2013.
This particular grant is earmarked to provide resources for alpine skiing, Nordic skiing, snowboarding, sled hockey, biathlon, and wheelchair curling through 25 DSUSA chapters in 17 states, according to the DSUSA media release. Those states include California, Colorado, Illinois, Maine, Maryland, Massachusetts, Minnesota, North Carolina, New Hampshire, New York, Oregon, Pennsylvania, Texas, Utah, Washington, West Virginia, and Wyoming.
"This generous grant from the Department Of Veterans Affairs will make it possible for disabled veterans to reap the benefits of adaptive sports participation," says Kirk Bauer, executive director of Disabled Sports USA and a disabled Vietnam veteran. "Research has proven that disabled veterans who participate in adaptive sports and recreation programs are more likely to lead healthier, more productive, and happier lives."
A Harris Interactive research study of more than 1,000 adults with disabilities reported that disabled veterans who participated in Disabled Sports USA adaptive sports programs were significantly happier, healthier, and more likely to be employed than those not participating in adaptive sports.
[Source: Disabled Sports USA]