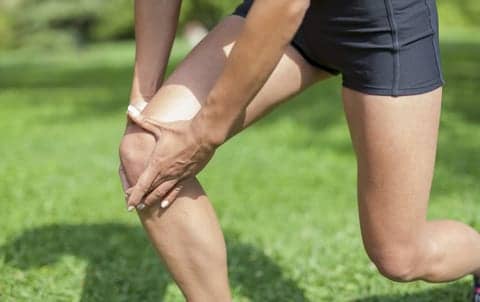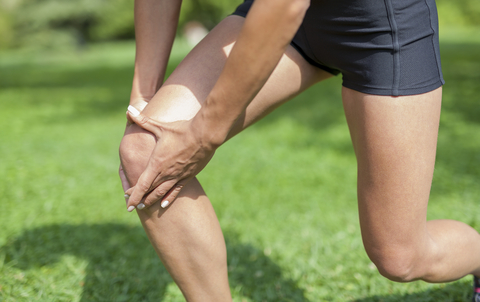 If a new artificial material can be used as an off-the-shelf product to surgically reattach anterior cruciate ligaments (ACLs) to bone, it could rewrite the protocol for orthopedic correction of ACL tears. A team of researchers at Northwestern University has just published a study that chronicles the success of a manufactured material used to reattach an ACL in an animal model. Details appear in the Journal of Tissue Engineering and Regenerative Medicine.
According to the American Association of Orthopaedic Surgeons, in the United States alone more than 250,000 ACL surgeries are performed each year.
The focus of the study, titled "A Biodegradable Tri-Component Graft for Anterior Cruciate Ligament Reconstruction," was to overcome postsurgical problems associated with the bone-patellar tendon-bone (BPTB) autograft procedures. The BPTB procedure is the common surgical approach to treating a torn ACL. Despite its wide use, several disadvantages are associated with BPTB, including donor-site morbidity and patellar rupture. The procedure also required the harvest of autogenous tissue.
To sidestep these issues, researchers report in the study's abstract that they used a biodegradable, synthetic tri-component graft, made with porous poly (1,8-octanediol-co-citric acid)–hydroxyapatite nanocomposites (POC–HA) and poly(l-lactide) (PLL) braids.
As the study concluded, the authors note that the novel grafts used to reconstruct the ACL of rabbit test subjects were porous, and the tensile properties were in the range of the native ACL. Weight-bearing among the subjects demonstrated good functionality 6 weeks after the procedure. The material manufactured for the graft showed tissue infiltration throughout the entire scaffold, as well as tissue ingrowth and interlocking within the bone tunnels.
"Most importantly, we may have found a way to integrate an artificial ligament with native bone," says Guillermo Ameer, DSc, professor of biomedical engineering at Northwestern University and professor of surgery at the Feinberg School of Medicine. Ameer was also one of the study's authors.
[Source: Northwestern University, Wiley Online Library]