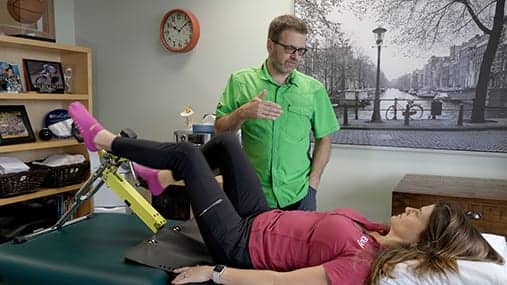 Excy introduces the XCS Pro portable total body cycling system, designed to offer easier access to quality bed, chair, and floor pedaling exercises, as well as on-demand training via a collaboration with PT-Helper.
Weighing 14.5 pounds, the XCS Pro folds for easy storage and transport and empowers physical therapists to hand carry a durable recumbent bike, upper body ergometer, and bed pedal exerciser directly to their patients in a single device to help enable upper and lower body pedaling movements from seated, standing, or lying-down positions, explains a media release from Excy.
The XCS Pro features a portable footprint of L30" x W18" x H5.5", and offers a wider front base compared to Excy's consumer XCS 200 series, yet it is a lightweight heavy duty device that requires a very small footprint. The wider base enables a more durable cycling experience on softer surfaces like a physical therapy table or hospital bed.
Also new to the XCS Pro, is a wider 24 x 61.5" Excy Keeper, a flexible material that uses Excy's patented approach to prevent the cycling system from scooting away from the rider while lying down in a bed or on the floor or sitting in a chair or wheelchair.
Body location indicators have been added to the Excy Keeper to help physical therapists record knee and hip flexion in order to create personalized programs for those recovering from knee injuries or surgery.
Additional features include a bi-directional active resistance range of 1 to 25 pounds and four adjustable heights that physical therapists can use to easily adjust and turn the portable system into an upright or recumbent bike chair peddler, upper body ergometer from standing or sitting positions, or bed cycling exerciser while the patient is lying down.
A large knob makes it easy to adjust resistance for quiet rehabilitation or fitness applications. Any 9/16th inch hand or foot pedal can be added to the XCS Pro 6" steel crank. The XCS Pro can be easily cleaned with standard hospital-grade disinfecting hand wipes, the release continues.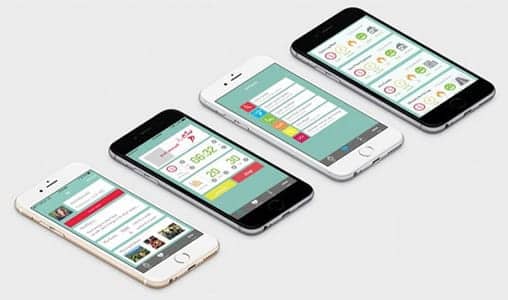 To help physical therapists create customized exercise programs unique to their patients, Excy has collaborated with PT-Helper to include more than 20 Excy exercises in its web and mobile exercise platform. Within the PT-Helper app, physical therapists can pick an Excy exercise and easily customize duration, hold time, recovery time, rest time, repetitions, sets, and more. The XCS Pro ships with a poster of 22 visuals aids with illustrations by PT-Helper, which have also been added to the free Excy iOS and Android mobile coaching applications and are available online, per the release.
"There is no doubt that the future of physical therapy exercises is online and must go beyond body weight, exercise bands, and weights to incorporate all equipment that patients are using to improve outcomes," said Fred Gohh, co-founder and CEO at PT-Helper. "We're excited to collaborate with Excy to advance anywhere access to training content that can assist both physical therapist and their patients through sustained recovery."
"There are millions of people battling injuries, disabilities, and chronic health conditions and the numbers will sadly increase as we face an explosion of age-related injuries and diagnoses," said Michele Mehl, founder & CEO of Excy. "Today's equipment is too big and expensive for hospitals to rollout to all the patients that would benefit from upper and lower body cycling. The XCS Pro and our investment in educational mobile and web content make it easier."
[Source(s): Excy, PRWeb]