Three-time US Paralympic gold medalist swimmer and World Champion, McKenzie Coan, has signed a 3-year partnership with Numotion as a motivational speaker for the company. A Numotion customer herself, she will share her message to help empower others.

"Numotion is honored to have McKenzie Coan align with Numotion and our efforts to raise the general public's awareness of our industry," says Bret Barczak CMO, Numotion, in a media release. "McKenzie's high profile, especially over the next year, will help bring more attention to CRT and the customers we serve, spreading the word about the work we do at Numotion and in the disability community at large."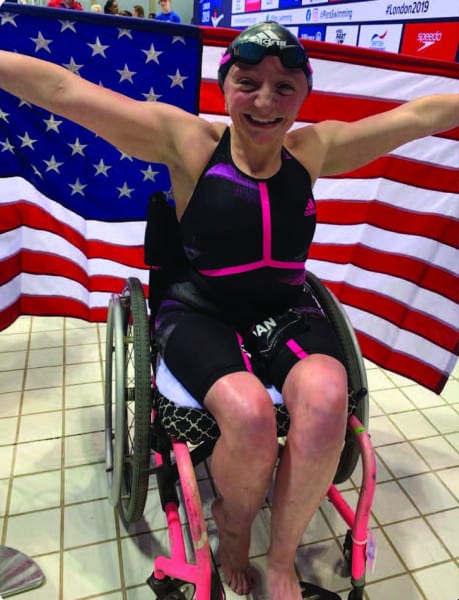 Coan was diagnosed at a young age with Osteogenesis Imperfecta, or brittle bone disease, and she began swimming as part of an aquatic therapy program. As a Paralympian, she has been able to share her story of resilience and determination with aspiring swimmers around the world, the release continues.
"I have a philosophy I try to live my life by – the only disability in life is a bad attitude," shares Coan, who won five medals at the 2019 World Championships. "I look forward to sharing my experience and my story with Numotion's customers, employees and anyone faced with challenges, in hopes of inspiring them to go after their dreams."
Coan will share her personal experience of overcoming the odds to achieve her dreams, as well as insights and stories of inspiration surrounding the upcoming 2020 Paralympics in Tokyo, on Numotion's social media channels.
[Source: Numotion]