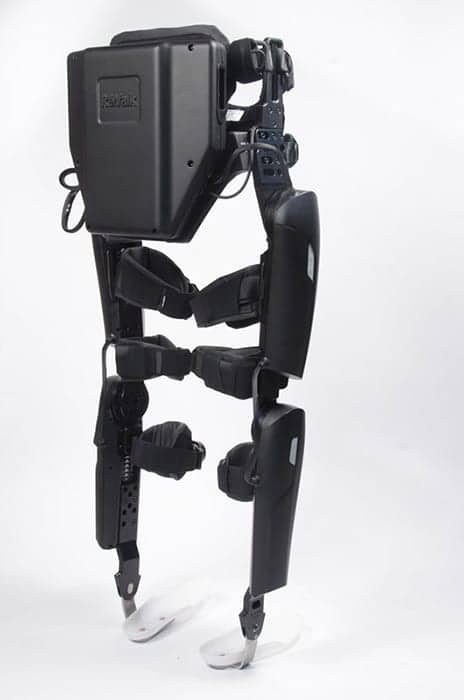 ReWalk Robotics Ltd announces the placement of its 500th robotic exoskeleton medical device.
The majority of these devices are personal systems used by individuals with spinal cord injury in their homes and communities, while others are located in rehabilitation centers to evaluate and train potential new device owners.
The first ReWalk device was placed in 2011 to the Vatican Hospital in Rome, and it became the first exoskeleton to be cleared by the FDA for sale in the United States in June 2014.
To continue its growth, ReWalk is focused on expanding insurance coverage of exoskeletons for all persons with spinal cord injury and has helped develop national coverage policies with payors in several countries, including Germany, Italy and the US Department of Veterans Affairs.
It is continuing to work with payors on individual system procurements as well as the development of broad private coverage policies and additional national coverage policies for eligible beneficiaries. To date, 38 different payors in the United States and 39 in Germany have provided positive coverage decisions for ReWalk Personal systems to their clients, a media release from ReWalk Robotics Ltd explains.
"500 units placed is a wonderful milestone for the Company, and an important moment in our mission to improve the quality of life for individuals with lower limb disability," says ReWalk CEO Larry Jasinski, in the release. "Most of all, we see this moment as a chance to reflect on the myriad lives that have been impacted by the technology.
"Every single patient was told he or she would never walk again. Innovation and their determination has helped spinal cord-injured patients stand up and regain many of the daily life functions they thought were lost forever. It is hugely gratifying to see how these systems have changed the lives for ReWalkers and their families across the world," he adds, in the release.
For more information, visit ReWalk Robotics Ltd.
[Source(s): ReWalk, PR Newswire]