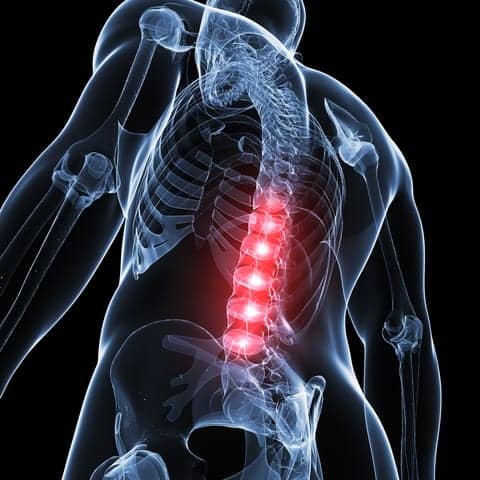 New research suggests that treadmill training after a spinal cord injury can have a positive impact on recovery when accompanied by efforts to control inflammation in the lower spinal cord. For the study, which is published in The Journal of Neuroscience, researchers observed signs of inflammation in the lumbar region of the spine within 24 hours of the trauma. According to an Ohio State University (OSU) news release, the study shows that spinal cord injuries can create impairments in parts of the cord located many spine segments away from the site of trauma.
The results of the study showed mice that received the treadmill training several days after injury during a period of heightened inflammation had no lasting benefits, while those who trained on treadmills when inflammation was minimal regained the use of their hind legs to walk. The latter groups also retained these benefits for up to 42 days. The news release notes that the study suggests that controlling inflammation is critical to the success of treadmill training.
The results also show that an enzyme called MMP-9 has a role in causing the lumbar inflammation. This enzyme is involved in a number of central nervous system processes but may create a toxic interaction after spinal cord injury, according to the OSU news release. D. Michele Basso, PT, EdD, senior author of the study, says, "We got positive and negative effects with the same intervention, and it's all influenced by inflammation."
The researchers conducted early treadmill training and also tested the effects of late treadmill training, which started at least 35 days after the injury, which produced no significant walking improvements in any of the animals. Basso explains, "This was the exact same type of training, and in one group of mice the inflammation was controlled, but even in those mice the late training had no effect."
The OSU news release states that the scientists will continue to work to further clarify the best timing for treadmill training and other exercise-based interventions, in addition to other factors that affect the inflammatory response after a spinal cord injury.
[Source: Ohio State University]