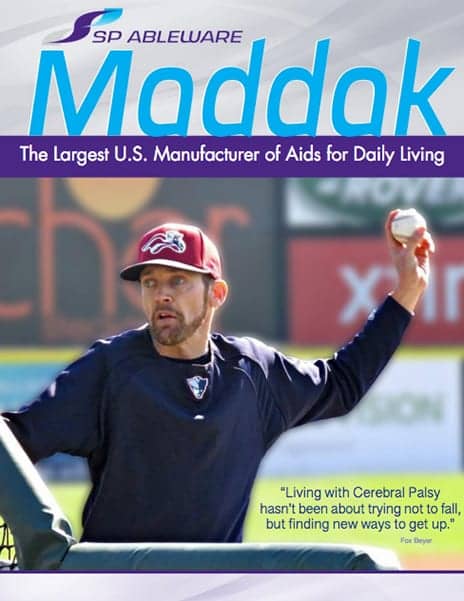 SP Ableware – Maddak offers its new 2019 eCatalog, with interactive features enabling customers to link directly to product detail pages, educational resources and more.
The 108-page eCatalog, available online and in PDF format, features more than 400 daily living aids divided among 16 categories for activities of daily living, including bath safety, personal care, eating/drinking, and more.
Also offered are a variety of cognitive functional assessments and therapy tools, including the recently introduced Cognitive Performance Test (CPT), to help occupational therapists evaluate the needs of patients and develop individualized care plans, according to a company news release.
The eCatalog's clickable, interactive features include category titles in the table of contents, a home button, catalog numbers that link directly to product pages on the company's website, and underlined text that links directly to referenced resources or to referenced catalog pages.
"SP Ableware's latest catalog is designed to provide a unique shopping experience with a direct connection to the website for a more robust set of product information, including product videos," says Carolyn Dorfman, product marketing associate, SP Ableware – Maddak, in the release.
"The new format is easy to digitally share or download, making it a valuable resource for end users and health professionals alike."
The 2019 catalog's cover features Fox Beyer, who has cerebral palsy and enjoys playing baseball.
[Source(s): SP Ableware -Maddak, PRWeb]