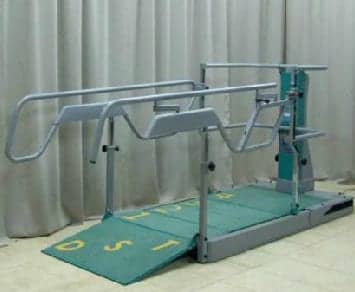 A new dynamic stair trainer (DST) is available through Clarke Health Care Products, Oakdale, Pa. The DST therapy stair trainer features electronically adjustable steps and is designed to accommodate each patient's needs from their first day of therapy. The company notes that the product aims to offer users the ability to improve balance and achieve the ability to climb steps, speeding the return home.
The four steps can be adjusted using push button controls in 1 centimeter increments up to 6 ½ inches. According to the company, the product also features new accessories intended to offer a wider scope of patient benefits from DST. These accessories include reversible stair ramps and an additional width adjustable handrail that can be added to provide a maximum of handrail width adjustments for a range of patients.
For more information, visit www.clarkehealthcare.com.
[Source: Clarke Health Care Products]