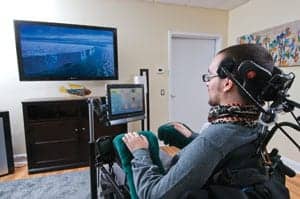 The West Haverstraw, NY-based Helen Hayes Hospital recently announced the unveiling of its Smart Apartment, an interactive model apartment featuring hi-tech equipment engineered to assist individuals with disabilities in leading independent lives in their homes.
The Smart Apartment features a great room, kitchen, bedroom and bath, and a laundry area.The rooms are intended to offer users universal accessibility and to incorporate high- and low-tech modifications and solutions to daily living. 
Helen Hayes notes that the integrated technology aims to assist individuals with mobility limitations and cognitive impairments, as well as the elderly and individuals in with locked-in syndrome. In a recent news release, the hospital adds that the model environment allows for physical, occupational, and speech therapists, as well as assistive technologists, to work with patients one-on-one to identify and customize the most appropriate technology to meet each patient's goals.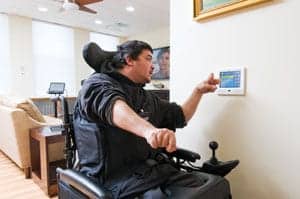 The release notes that the Smart Apartment is intended to provide the ability to live autonomously to a variety of patient populations, including those with spinal cord injuries (SCIs), brain injuries, amyotrophic lateral sclerosis (ALS), multiple sclerosis (MS), or individuals with age-related limitations.
For more information, visit www.helenhayeshospital.org
[Photo Credit: Helen Hayes Hospital]
[Source: Helen Hayes Hospital]