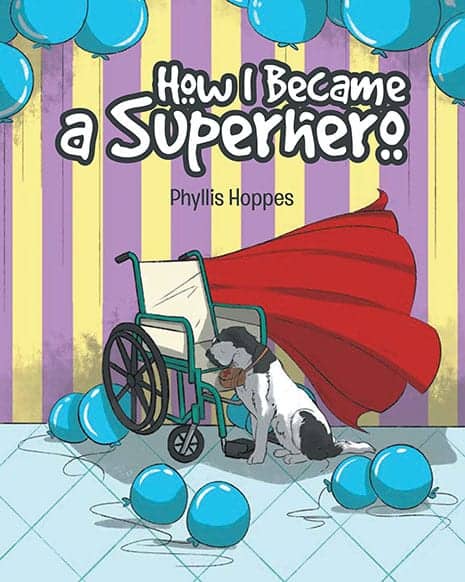 In the new book How I Became a Superhero, author Phyllis Hoppes shows the big impacts of small acts in the lives of children with disabilities, and explains how those close to them can become their superheroes.
"This book was written in honor and in memory of my youngest child, Ashley, who was a special needs child," Hoppes says regarding her inspiration for writing the book.
"At the age of three, Ashley was diagnosed with mitochondrial disease and also had cri du chat syndrome. She never walked and spoke about 20 words. The rest, she signed. Ashley had two superheroes—her sister Nikki (whom she called Nini) and her brother Ricky," she adds, in a media release from New York City-based Page Publishing.
The story shows how acts of kindness as simple as pushing a wheelchair, spending time reading a book to someone who cannot read on their own, or even just watching cartoons in the same room can brighten the day of a special needs child.
Accompanied by numerous illustrations to complement the storyline, the book offers tips for those whose lives are directly affected by special needs, or even those who may only have limited contact.
For more information or to purchase a copy of the book, visit Page Publishing.
[Source(s): Page Publishing, PRWeb]