Drive DeVilbiss Healthcare introduces Lightweight Bariatric Beds to its lineup of homecare beds.
The easier-to-transport Lightweight Bariatric Homecare Beds feature a lightweight frame that provides the same durability and safe working load but is up to 100 lb. lighter than current bariatric beds to help make deliveries and assembly safer and less cumbersome. The split slat deck frame offers additional strength and "no-sag" mattress support, and assembly and disassembly are simple and tool-free. The beds come in 42", 48" and 54" widths and support up to 600, 750 and 1,000 lb., respectively, according to the Port Washington, NY-based company in a news release.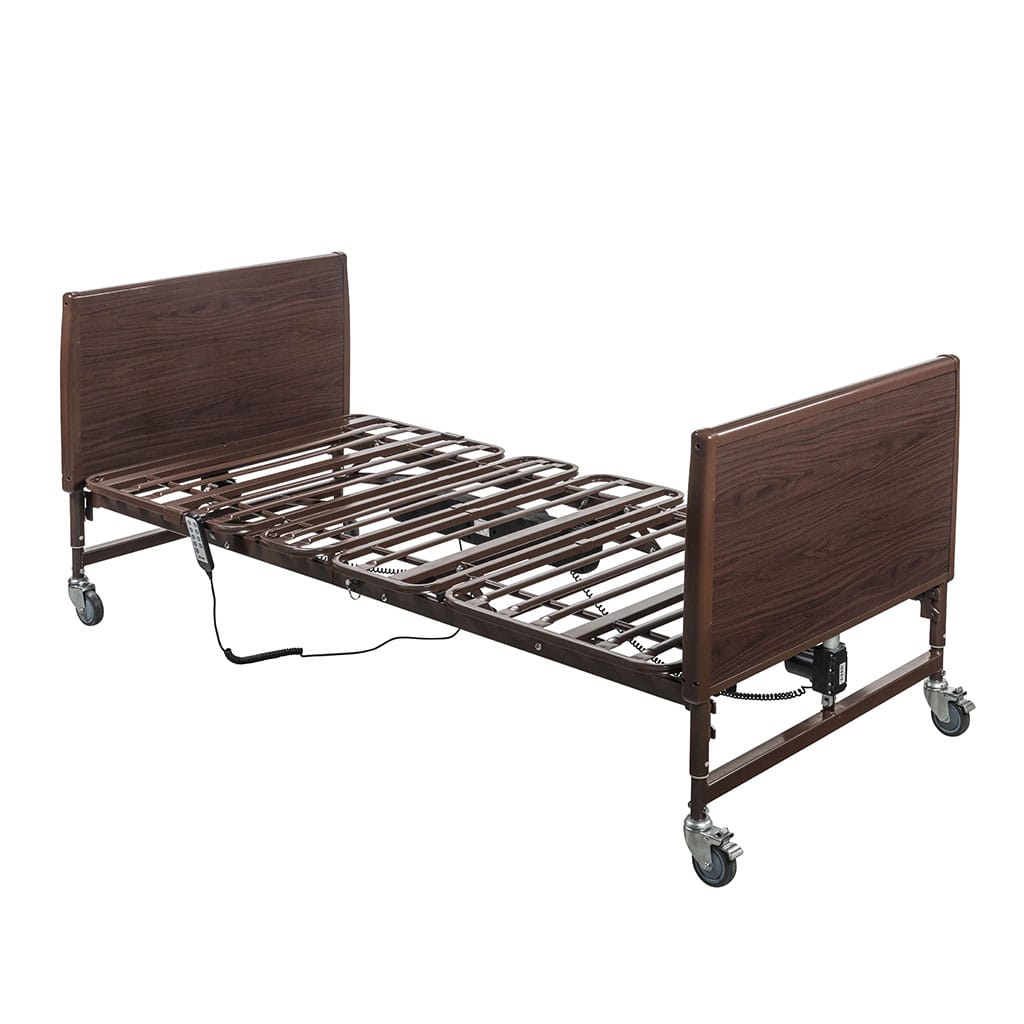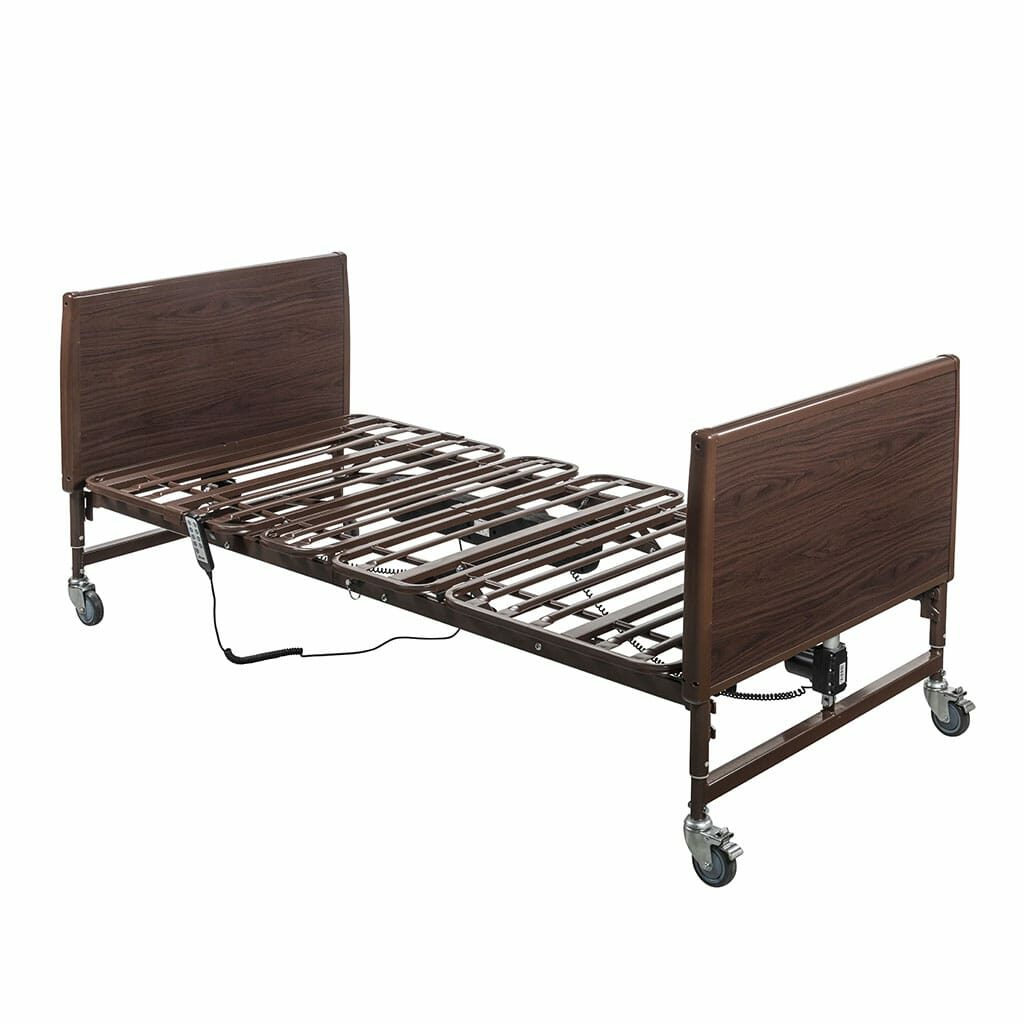 "With so many uncertainties in our industry, Drive is dedicated to focusing on real-time solutions for the patients that utilize our equipment as well as our customers. More patients than ever are looking for comfortable, wide sleep surfaces for recovery at home. Space for equipment is limited, and staffing is experiencing shortages. Offering Lightweight Bariatric Beds means more patients can receive the beds they need because providers can more easily deliver and assemble them. It's a win for everyone."

— Reina Brown, Director of Product Management
Additional features include a glow-in-the-dark hand pendant with easy-to-use controls and brown woodgrain bed ends that are durable and scratch-resistant.
[Source: Drive DeVilbiss Healthcare]