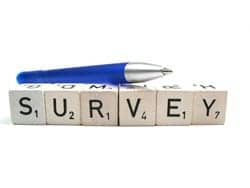 In a recent survey, a total of 70% of stroke survivors with spasticity and their caregivers rank the condition in the top three symptoms impacting their lives post-stroke. While many rank the condition according to its impact on their lives, the survey reports that close to 50% of stroke survivors and caregivers are unaware of the available treatment options.
According to a news release from Allergan Inc and the National Stroke Association, the organizations that conducted the survey, spasticity can occur weeks, months, or even years post-stroke. This may occur after a patient has stopped seeing a physician for follow-up care. The release states that spasticity continues to be under-recognized and inadequately managed.
The condition also causes stroke survivors to grow dependent on their loved ones for help in meeting basic tasks such as dressing and eating, Jim Baranski, CEO, National Stroke Association, says. "It's important for stroke survivors and their caregivers to know that spasticity is a very real medical condition, and they should talk with their physician to get help," Baranski adds.
The results indicate that more than 95% of the physicians surveyed believe spasticity has a moderate to severe impact on their patients' lives. A total of 31% of neurologists and 27% of primary care physicians focus on protecting against a second stroke. The results also suggest that 22% of neurologists and 26% of primary caregivers place an emphasis on managing acute needs when treating stroke survivors. Regarding physical therapists and physiatrists (or Physical Medicine & Rehabilitation Specialists), the survey says a greater focus is placed on managing the after-effects of stroke.
Twenty-two percent of Physical Medicine & Rehabilitation Specialists (PM&Rs) and 38% of physiotherapists report that their aim in the first 6 months of a stroke patient's follow-up care is to understand and discuss physical complications, like spasticity. It is key for physicians to address spasticity with post-stroke patients at the beginning and throughout their follow-up care, according to Elliot J. Roth, medical director of the Patient Recovery Unit and Attending Physician, Rehabilitation Institute of Chicago, professor and chairman, PM&R, Northwestern University Feinberg School of Medicine.
"Spasticity is a disabling condition, but, oftentimes, patients are either uncomfortable or too overwhelmed to discuss it with their physician. The focus after someone has experienced a stroke is so commonly on preventing a second stroke, that rehabilitation goals are covered broad terms," Roth explains. Roth also states that this may cause patients and caregivers to feel unprepared for a larger discussion about the post-stroke symptoms they may be experiencing, including spasticity.
The release notes that two surveys were conducted in parallel in an effort to better understand perceptions and experiences linked to spasticity among patients, caregivers, and healthcare professionals. The combined data yields from the Spasticity Patient and Caregiver Survey, conducted by M3 Global, a global insight and strategy firm, in September 2013 among 100 stroke survivors whose lives were impacted by spasticity and 200 caregivers of patients who have had a stroke, using an email invitation and an online survey sent by M3.
It also yields from the Spasticity Healthcare Professional Survey, which was also conducted by M3 Global in September 2013 among 780 healthcare professionals, including 300 neurologists, 220 primary care physicians, 160 physical therapy specialists, and 100 physiatrists, using an email invitation and online survey sent by M3.
[Source(s): National Stroke Association, Allergan Inc]