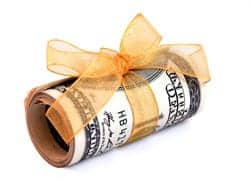 According to Kessler researchers, left-sided brain injury may be linked to greater hospital-acquired infections (HAIs) during inpatient rehabilitation. The results, researchers say, dictate the need for further research into brain-mediated immune defenses, infection control practices, and cognitive rehabilitation strategies to improve outcomes following stroke and traumatic brain injury (TBI).
A recent news release reports that study authors included Pasquale Frisina, PhD, Ann Kutlik, BA, and A.M. Barrett, MD. The team of specialists hailing from Kessler Foundation and Kessler Institute for Rehabilitation, note that the results yield from a retrospective study of 2,236 inpatients with brain lesions caused by TBI or stroke. The researchers defined HAI as infection diagnosed within 48 hours to 72 hours of admission. The results suggest that among the 163 patients identified as having HAIs, 60.1% reportedly had left-sided lesions.
Researchers add that the finding correlates with their hypothesis that a left-dominant brain immune network (LD-BIN) may influence the occurrence of HAI during inpatient rehabilitation for stroke and TBI. Frisina, lead author, emphasizes the importance of the findings, stating that they may assist health care providers in predicting patients who may be the most susceptible to HAI. This may in turn, help reduce mortality rates, control costs of care, and improve out comes, Frisina says.
The results also indicate that, "antisepsis may not be the best or sole method to manage infection risk after stroke or brain injury. Future research should focus on ways to optimize LD-BIN to improve health," Frisina adds.
Source: Kessler Foundation