DFree, a wearable device designed to track the progression of bladder movements using non-invasive ultrasonic sensors, will be released in the United States later this year, its developer—Triple W—announces.
The device is worn on the lower abdomen and uses ultrasonic sensors to monitor the change in bladder size. The data collected is then sent to a server where it is analyzed using a patented algorithm. The notification is then sent to a smartphone or tablet used by the patient, nurse, or caregivers, to inform when it is necessary to go to the bathroom.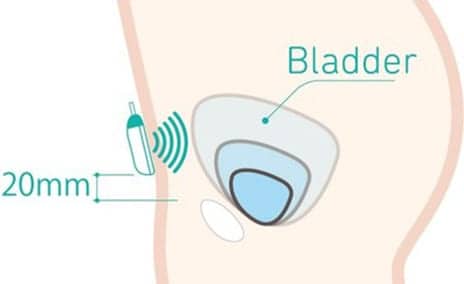 "I believe the potential for a device like DFree in the US is vast, and we are looking forward to making the product available later this year," says Atsushi Nakanishi, President and CEO of Tokyo-headquartered Triple W, in a media release. "Our mission is to help people with incontinence regain dignity and confidence so that they can live their life to the fullest."
Triple W plans to exhibit the DFree device at its booth (#248) at Medtrade in Las Vegas.
[Source(s): Triple W, PR Newswire]