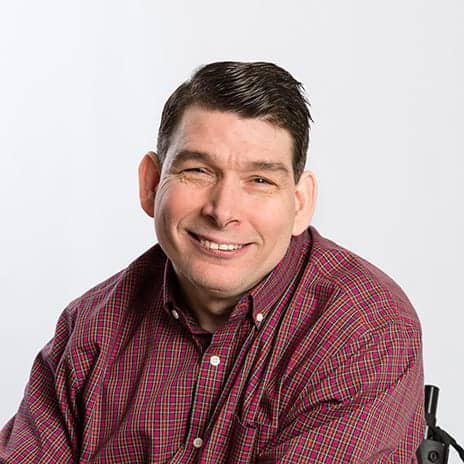 Quantum Rehab announces the passing of Mark E. Smith on Sunday, November 25, surrounded by his family.
An author, public speaker, and disability advocate, he has been a member of the Pride and Quantum Rehab family since January 2001, according to the company.
Mark, who was born with cerebral palsy, worked as a general manager at Quantum Rehab, where he supplied input on various projects and provided consumer feedback to the company's Research and Development Team. Mark also oversaw the company's public relations and worked closely with industry trade publications.
In addition to working at Quantum, Mark was one of the most prolific writers in the mobility industry. Mark authored five books and countless magazine articles and columns. He was also a lecturer and sought-after inspirational speaker.
Mark was well known for his website, powerchairdiaries.com, formerly wheelchairjunkie.com. Over the years he interacted with countless consumers in the website's forums, answering questions ranging from power wheelchair usage to his lifestyle.
Mark is survived by his wife, Holly; daughters, Emily and Annabelle; as well as numerous other family members and friends.
A public service will be held this Saturday, December 1, from 1 to 3 pm at Fire and Ice in Shavertown, Pa.
Cards and other items can be sent to:
The Family of Mark Smith
C/O Marketing Dept
Pride Mobility Products
182 Susquehanna Ave
Exeter, PA 18643
[Source: Quantum Rehab]