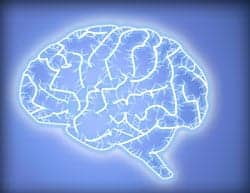 Children with attention deficit hyperactivity disorder (ADHD) demonstrate a higher probability of moderate disability following mild traumatic brain injury (TBI) than those without, according to researchers at Children's Hospital of Pittsburgh, the University of Pittsburgh, and the University of Chicago.
During the study, researchers report that they assessed the charts of all ADHD patients who had received a diagnosis of mild closed-head injury at Children's Hospital in Pittsburgh between January 2003 and December 2010.
The researchers pinpointed 48 children with ADHD who had sustained a mild TBI, notes a recent news release. They then paired this group with a randomly selected age-matched control group of 45 patients without ADHD who had sustained a mild TBI. Outcomes were compared in the two groups of patients using the King's Outcome Scale for Childhood Head Injury (KOSCHI).
The study's results suggest that 25% of patients with ADHD exhibited a moderate disability and 56% were completely recovered by the completion of the follow-up period, which was a mean of 24.9 weeks. The study notes that results compared unfavorably to findings in the control group, in which 2% of patients exhibited a moderate disability and 84% were completely recovered at the end of a mean of 7.2 weeks.
The researchers explain that results showed, "patients with ADHD were statistically significantly more disabled after mild TBI than were control patients without ADHD, even when controlling for age, sex, initial GCS [Glasgow Coma Scale] score, hospital length of stay, length of follow-up, mechanism of injury, and presence of other (extracranial) injury."
Based upon the study's findings, the researchers offer a range of recommendations including prevention of TBI in children with ADHD, steering them away from sports or hobbies that may hold increased risk of TBI. The recommendations also encompass the adjustment of clinical management of closed head injury in children with ADHD, introducing improved monitoring and more extensive treatment and rehabilitation.
The researchers add that physicians should also advise families of children with ADHD about the expected outcomes following mild TBI.
The study appears in the Journal of Neurosurgery: Pediatrics
Source: Journal of Neurosurgery Publishing Group