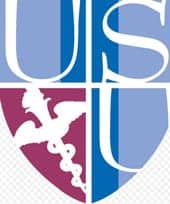 In an effort to assist researchers in understanding the underlying mechanisms of traumatic brain injury (TBI) in service members, the Department of Defense (DoD) has announced the establishment of a brain tissue repository.
In a news release from the Uniformed Services University of Health Sciences (USU), Jonathan Woodson, MD, assistant secretary of defense (health affairs), director of TRICARE Management Activity, explains that, "The military health care system is bringing all the resources it can to better understand how to prevent, diagnose, and treat traumatic brain injuries and to ensure that service members have productive and long, quality lives. Our research efforts and treatment protocols are all geared toward improving care for these victims. And that will have benefits to the American public at large."
According to the USU release, the Center for Neuroscience and Regenerative Medicine Brain Tissue Repository for Traumatic Brain Injury was established at USU in Bethesda, Md, thanks to a multi-year grant from the US Army Medical Research and Material Command. The grant is intended to advance the understanding and treatment of TBI in service members.
Daniel Perl, MD, neuropathologist, director of the brain tissue repository, emphasizes the importance and implications of the center, "By studying these tissues, along with access to clinical information associated with them, we hope to more rapidly address the biological mechanisms by which head trauma leads to Chronic Traumatic Encephalopathy (CTE)," Perl says.
The release reports that DoD researchers will assess the brain tissues samples in order to characterize the neuropathologic features of TBI in service members. Researchers will address a variety of questions, including "What does blast exposure do to the brain," and "Do the different forms of brain injury experienced in the military lead to CTE?" Woodson notes that ultimately the brain tissue repository "will enable us to learn even more about how we can treat injuries and prevent future calamity for service members."
Source: USU