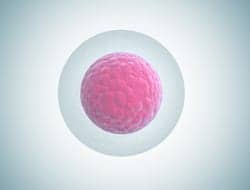 According to a recent news release, the US Food and Drug Administration (FDA) has approved a Phase II clinical trial of stem cell injections in patients with amyotrophic lateral sclerosis (ALS). The Phase I trial was originally led by Eva Feldman, MD, PhD, neurologist, University of Michigan (U-M), and conducted at Emory University. The approval, University of Michigan Health System says, sets the stage for U-M to become the second site in the Phase II trial, pending approval of the U-M Institutional Review Board. The announcement of the approval was initially made by Neuralstem, the company whose product the trial is testing, the university notes.
The Phase II trial is intended to continue to evaluate the safety of the stem cell injections, delivered directly into patients' spinal cords in escalating doses of up to 40 injections. It will also assess any signs that the injections might be impacting patients' disease symptoms or progression.
Feldman emphasizes that, "Our goal is to continue to assess whether this approach is safe, and to look at whether this approach offers some benefit to our patients. We are very pleased at the potential to bring this trial to the University of Michigan, where the initial research behind this technology was done—as well as having it continue at Emory," Feldman says.
The release reports that pending the U-M site team's IRB approval to recruit local participants, additional information will be made available at uofhealth.org. The trial at U-M is slated to be funded by the ALS Association, National Institutes of Health, and Neuralstem.
[Source: University of Michigan Health System]