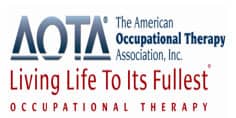 The American Occupational Therapy Association (AOTA) reports that nearly 7,000 occupational therapy clinicians, educators, and students are expected to attend its 93rd Annual Conference & Expo, slated for April 25 to 28 in San Diego.
The AOTA notes that conference topics will encompass regaining function after stroke, modifying homes, and exploring community mobility options to allow older adults to age in place, assisting wounded warriors in their return to service or to the community.
A recent news release states that the event's Expo Hall will feature a large gathering of occupational therapy companies representing a range of products, as well as professional development, and employment opportunities. The AOTA adds that many of the 370 exhibitors are expected to offer attendees interactive displays of the latest advances in technology and rehabilitation.
A "Transportation Zone" will also reportedly be on display, showcasing specially adapted cars from Toyota, Ford, and General Motors. The display will also be staffed by professionals trained to assist both drivers and passengers with disabilities in traveling safely.
All sessions and the Expo will take place at the San Diego Convention Center, according to the release. For a full listing of presentations, click here.
For more information on AOTA's Conference & Expo, click here.
[Source: AOTA]