In partnership with the Pittsburgh Pirates, LiveLikeLou, and Phi Delta Theta, the Permobil Foundation gave a surprised fan a team-branded, custom Permobil power wheelchair at the Pirates home game on June 3.
The reveal happened as part the first ever "Lou Gehrig Day" celebrations that will be taking place league-wide every June 2. Major League Baseball has agreed to set aside each June 2 to honor and celebrate the late Lou Gehrig, the legendary Yankees player whose career was cut short by amyotrophic lateral sclerosis (ALS).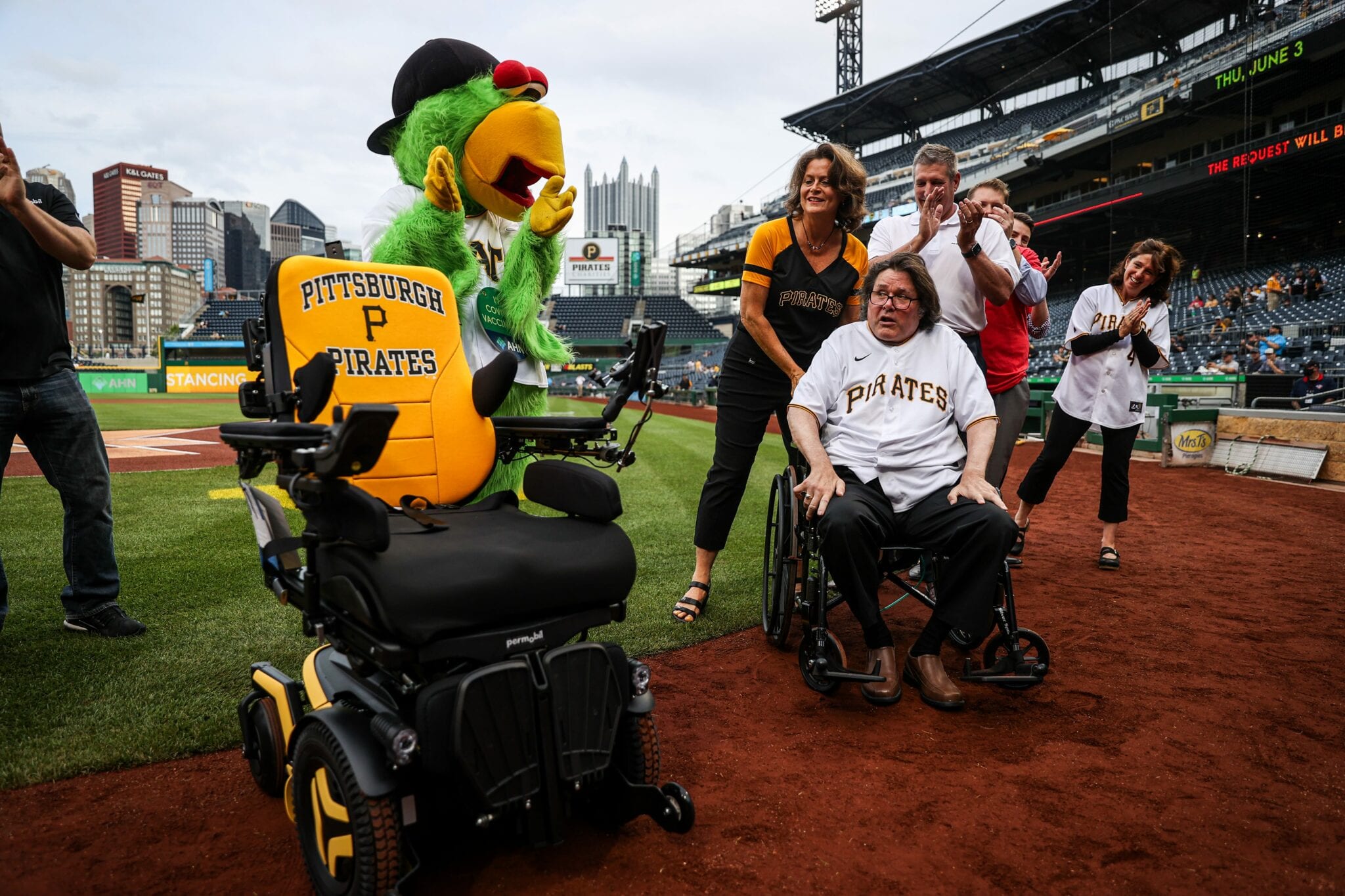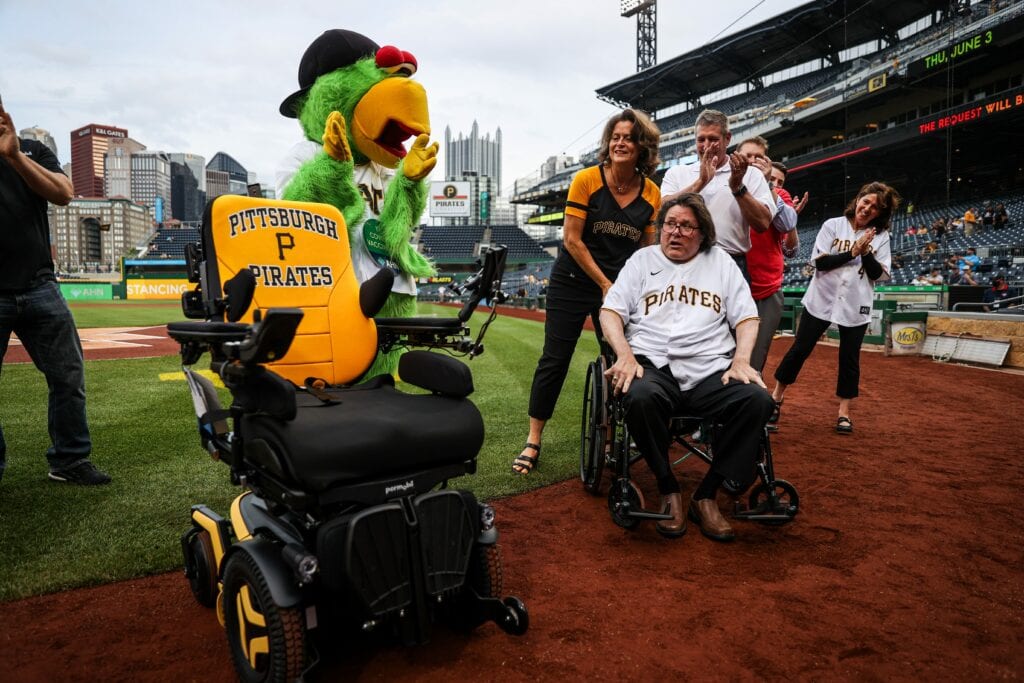 "We are honored to be a part of the inaugural Lou Gehrig Day and to partner with MLB to help raise awareness in the fight against ALS. Our goal is to ensure that every person has the right to mobility, and through impactful partnerships such as LiveLikeLou and Phi Delta Theta, we help fulfill those needs."

— Ashley Davis, executive director of the Permobil Foundation
Kathy Edson, associate executive director of the Foundation, attended the Pittsburgh game and was thrilled to present Dan Wingerter with his new Permobil F3 Corpus custom Pirates' wheelchair:
"With this gift of mobility, Dan can enjoy greater functionality and independence as he lives each day with courage and strength. His Pirates chair will definitely turn heads for this lifelong Buccos fan!"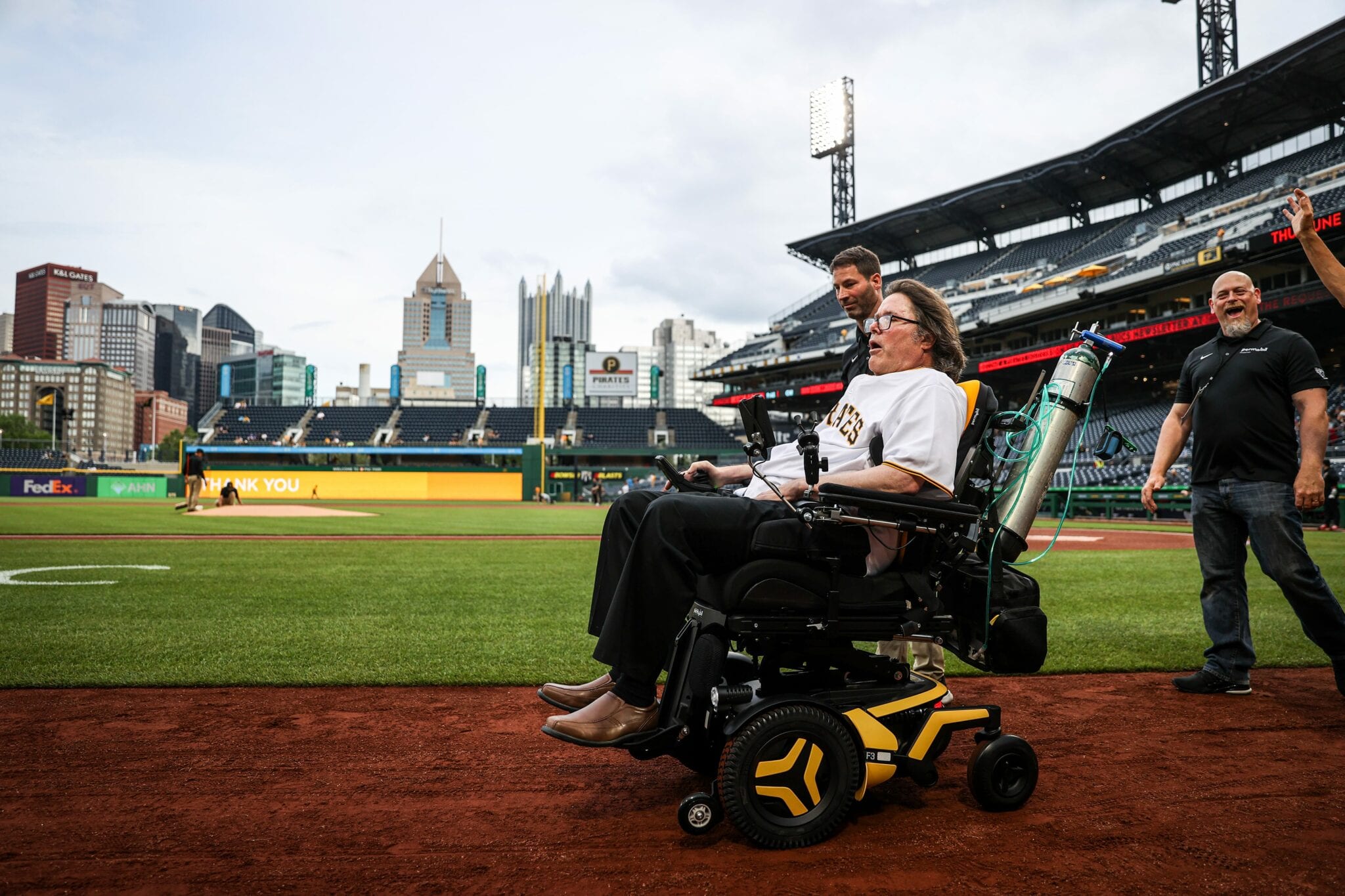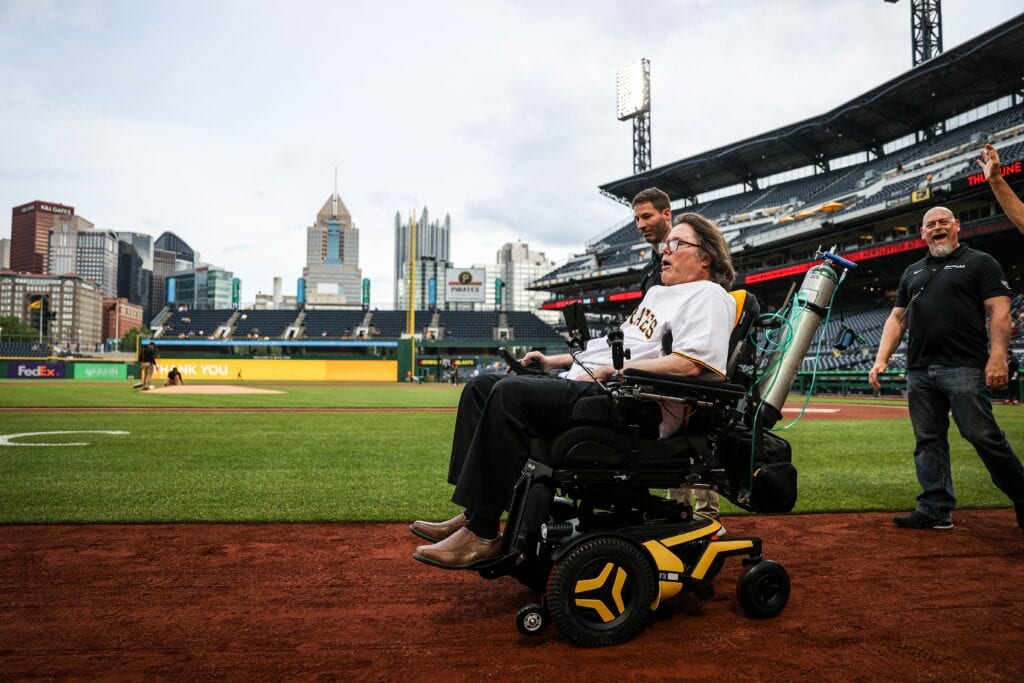 Edson and Dan's sister Judy Wingerter witnessed the immediate change in his demeanor, from being slumped in a hospital-style manual chair to his sheer joy and immense relief riding in the new power wheelchair.
"This gift of mobility will allow him to really start living his life again," Wingerter explains.
Watch the video: "Making Lou Gehrig day real while living with ALS"
[Source: Permobil Foundation]