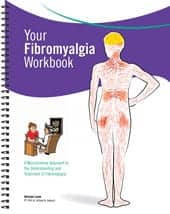 An interactive patient workbook intended to provide the latest neuroscience understanding of the pain and disability linked to fibromyalgia is available through OPTP, headquartered in Minneapolis. The book, titled Your Fibromyalgia Workbook, was authored by Adriaan Louw, PT, PhD (c), MAppSc (physio), GCRM, CSMT, and is designed for both patients and health care workers.
It features 30 full-color images intended to explain patients' pain and enhance the learning experience. The book also includes sections requiring reflection, discussion, and application of the information to patients' struggles with fibromyalgia in an effort to personalize the message to address each individual's situation, OPTP reports. These sections also address the current state of affairs for fibromyalgia patients, understanding pain in fibromyalgia, bodily systems defending in response to pain, the extra-sensitive nervous system, fatigue, treatment-plan goals and pacing activity.
For more information, visit www.optp.com.
[Source: OPTP]