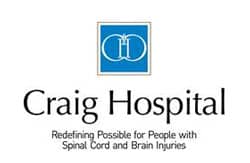 Craig Hospital, Englewood, Colo, will be hosting its 34th annual "Hobie Day" from 10 am to 2 pm MDT August 16 at Cherry Creek Reservoir. The event will feature the Colorado Hobie Fleet of 13 Hobie Cat sailboats and their captains. Through the use "applied therapy," the event offers patients the opportunity to experience the possibilities available to them beyond their catastrophic injuries, sailing or riding in boats and navigating beaches.
A news release from Craig reports that "Hobie Day" will also emphasize to participants the necessity of taking care of themselves in extended periods of exposure to heat and sun. Craig notes that with the assistance of therapists, nurses, and other departments, patients will test their rehabilitation and self-care skills in real world conditions.
The hospital states that it expects approximately 50 patients nationwide from all over the US with paralysis and brain injury, which comprise two-thirds of the entire inpatient population at Craig. Also expected to attend are Craig staff and more than 75 volunteers.
For more information, visit www.craighospital.org
Source: Craig Hospital