Accu-Med Services
300 TechneCenter Dr
Milford, OH 45150
Phone: (800) 777-9141 (product inquiries),
(888) 249-3372 (product support), Fax: (513) 831-1370
Web site: www.accu-med.com
Software:
• Cypress Therapy Management
• Cypress Portal
Cypress is a feature-rich desktop application for skilled nursing facility (SNF) therapists and managers. The software was designed specifically for the unique challenges faced by SNF rehab departments. Cypress gives organizations the tools to manage their entire business for financial and clinical success. Cypress is written in C++ with a Microsoft SQL database. Cypress is extremely flexible and gives the ability to export patient rehab charges to virtually any third-party billing software. Cypress removes the guesswork from a department's efforts to maintain compliance with ever-changing and complex reimbursement and regulatory requirements. Among Cypress' unique features are the Rehabilitation Outcomes Measure (ROM), clinical and financial planning tools, computer-based training, payroll tracking, flexible financial reimbursement models, edit checking to ensure accurate billing, and simple workflow navigation for ease of use. With features such as nightly automatic off-site data backup, a Web-based management information portal, and Web-based IT tools for remote access, Cypress gives organizations a competitive advantage.
The Web-based Cypress Portal aggregates and reports information across the entire organization, without the need of a dedicated IT department or costly servers. The Cypress Portal is written in ASP accessing aggregated Microsoft SQL data.
Accu-Med offers Cypress clients comprehensive training customized to their business objectives. Cypress trainers work with the organization before training begins to ensure efficient use of staff time and the best results for your business.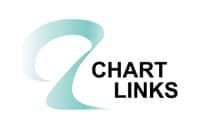 Chart Links
315 Peck Street, Bldg #5, Suite 2A
New Haven, CT 06513
Phone: (203) 624-3844, Fax: (203) 624-3501
E-mail:
Web site: www.chartlinks.com
Software:
• Chart Links
Chart Enterprise, available from Chart Links, provides a complete analytics suite on a multiuser platform written in Java, SQL, and Lotus Script. Chart Enterprise provides a solution for hospital-based outpatient, independent outpatient, government-based outpatient, and organizations with clinical documentation needs.
The program runs on Internet Explorer, MS SQL Server, Domino, and WebSphere; and offers a complete complement of HL7 integrated services.
Chart Enterprise's features include the following: Enterprise System Core—registration, scheduling support, data libraries; Enterprise Scheduling; Clinical—evaluations and plan of care; Financial—charge capture and progress note, CCI edits. Chart Links provides regular training upgrades, remote system and database administration, live and Web-based training, and a national user conference.
Chart Enterprise functions on laptops, desktops, Web appliances, and tablet PCs. License and subscription pricing are available by inquiry.

Hands on Technology Inc
12 Salt Creek Lane, Suite 105
Hinsdale, IL 60521
Phone: (866) 562-8413 ext 1, Fax: (480) 413-0448
E-mail:
Web site: www.rehabsoftware.com
Software:
• TheraOffice
TheraOffice is built on an open architecture that allows it to be customized to accommodate most types of physical therapy practices. It fully integrates with patient scheduling, documentation, accounting, claims, transmission, and report-viewing programs via an HL7 interface. The software can be used at the point of service on ultramobile PCs, tablet PCs, laptops, and PDAs.
TheraOffice is Windows® based and is supported on Windows XP and Windows Vista. TheraOffice Standard is the single-user version, and TheraOffice Pro is the multiuser version. TheraOffice Enterprise is available for extremely large organizations. TheraOffice uses Microsoft C#, Visual Basic .NET, and SQL server 2005.
Customer service is available via telephone, e-mail, and remote technical support. Training can be completed via online learning sessions with an account representative, and easy-to-use video tutorials are available.
Direct purchase for TheraOffice is about $2,400 per clinical user, and a monthly subscription is between $70 and $120 per clinical user. Office staff are not required to purchase a license. Fee schedules can be configured to accommodate clinical charge suggestions.

MEDadept
8259 Wicker Ave
Saint John, IN 46373
Phone: (800) 870-4540, Fax: (219) 365-6561
Web site: www.medadept.com
Software:
• IPED
• Rehab Manager (RM6)
MEDadept™ strives to provide a single source for a practice's success by delivering a powerful combination of Web-based software along with clinical, management, and reimbursement expertise. MEDadept's groundbreaking point-of-care handheld solution, IPED™, incorporates intuitive user interfaces and voice-recognition technology that enables therapists to instantly create customized notes, reports, and exercise programs. IPED integrates with MEDadept's Rehab Manager™ (RM6) software for scheduling, billing, and customizable management reports.
The IPED offers point-of-care documentation that enables clinicians to use a handheld PC and have the ability to use dictation or voice-recognition technology and/or a desktop to review and edit reports generated by IPED software. A PC with Internet access is required to use RM6. The IPED uses Windows® and Windows Mobile software, and the RM6 uses a Windows Web browser to access a hosted application server.
MEDadept software is suitable for single-use applications; and because it is Internet-based and provides real-time data, it can easily accommodate multiple users at multiple sites. MEDadept's EMR is written in several programming languages, includes a prospective payment system, and can communicate with other programs.
Clients pay a monthly subscription fee for remotely hosted, Web-based practice-management and EMR systems with an optional outsourced billing service. Fees include all software maintenance, upgrades, and training. MEDadept's systems are intended to eliminate long implementation cycles and high up-front costs for hardware and software. MEDadept Practice Performance solutions has customized modules for use in all rehabilitation settings.

MediServe
Phone: (800) 279-8456, Fax: (480) 612-6266
E-mail:
Web site: www.mediserve.com
Software:
• MediLinks®
The multi-user, multi-facility-based MediLinks is designed to be used in a rehabilitation environment with a focus on supporting acute inpatient, outpatient, IRF, and LTACH operations. MediLinks is written in C#/C++ and can be used on Windows and Microsoft SQL servers, and can interface with every leading hospital information system via HL7. Included among its features are patient scheduling, resource management, patient evaluations, data management, utilization, management reports, outcomes reports, charge capture, authorizations, and template, flowsheet, or branching logic-based documentation. In addition, MediLinks includes prospective payment system applications.
MediServe supports MediLinks through implementation, clinical consulting, IT professional services, and 24/7 technical services.
The MediLinks price is department and facility dependent—priced per concurrent user.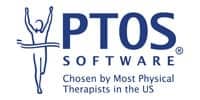 PTOS Software
18455 Burbank Blvd, Suite 408
Tarzana, CA 91356
Phone: (800) 824-4305, Fax: (818) 705-6359
E-mail:
Web site: www.ptos.com
Software:
• PTOS
PTOS Software can be found in physical therapy practices across all 50 states and is a preferred choice among private practices as a desktop, laptop, or tablet application. PTOS Software runs on Windows® and is written in Microsoft C#.NET and Visual FoxPro for single-user, multiple-user, and large multiclinic settings.
PTOS Software integrates with most major products in the marketplace and includes a prospective payment system application. The software also includes features for patient/physician insurer letters, word processing, documentation, reimbursement, and accounting.
The expansive PTOS support team has a strong PT background and is accessible via a toll-free telephone number. In addition to telephone and online training, PTOS also offers seminars in many cities. Because of the software's popularity, users can easily find staff familiar with and trained on the product. PTOS is frequently maintained and updated to add new features and remain in compliance with new insurance regulations and EMR guidelines.
PTOS Software starts at $4,295 with smaller monthly payments as an option.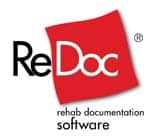 The Rehab Documentation Co Inc
49 Music Square W, Suite 400
Nashville, TN 37203
Phone: (888) 401-4400, Fax: (615) 259-3602
E-mail:
Web site: www.rehabdocumentation.com
Software:
• ReDoc Executive 7
ReDoc Executive 7 is a multiuser software package that offers documentation for the initial evaluation, re-evaluation, discharge summary, and daily progress notes, as well as management and outcome reports. ReDoc saves time for therapists with its complete and legible documentation that helps increase reimbursements and complaint issues. ReDoc includes the clinical content for PT, OT, and speech; and offers sections for adult, pediatric, and wound care.
ReDoc Executive interfaces to Microsoft Office products such as Word and Excel; and interfaces to most billing, outcomes, and results products. The program can be installed on a single computer or a network, and it functions on desktops, laptops, and/or PC tablets.
On-site training, as well as training via the Internet, telephone, or tutorial, is available. Technical and training support are available 7 am to 6 pm, Monday through Friday. ReDoc also provides enhancements to keep clients current on their documentation needs.
Most billing products in the private practice section and the hospital information systems integrate with ReDoc. The software is commonly found in private practice outpatient clinics and hospital outpatient clinics, as well as in skilled nursing facilities. It operates on a client server and is programmed with .Net/SQL. ReDoc Executive 7 starts at $1,673.

SourceMedical
100 Grandview Place, Suite 400
Birmingham, AL 35243
Phone: (800) 719-1904
E-mail:
Web site: www.sourcemed.net
Software:
• TherapySource™
TherapySource is designed for the outpatient rehabilitation market, including physical therapy, occupational therapy, and speech-language pathology in any outpatient setting from private practices to hospital-based outpatient facilities. The software is a Windows®-based application that is offered in either of two delivery models: a customer-hosted model or an Application Service Provider model where Source Medical hosts the application. TherapySource operates on a variety of input devices from standard desktop computers to wireless laptops and tablet PCs. The wireless devices allow clinicians to document at the point of care.
Software pricing is based on the number of clinical users and the delivery that best meets the customer's needs.
TherapySource is a multiuser-based application. The ASP model is ideal for clinics that do not have, or want, the technology expertise needed to manage a local area network or wide area network. It interfaces with any third-party software that supports HL7 transactions sets. For example, TherapySource can interface to systems from Cerner, IDX, McKesson, Misys, NetFile Manager, and Siemens for patient demographics, scheduling, billing, and EMR.
The program features scheduling, registration, patient documentation, coding and compliance, billing and collections, revenue cycle management, operational reporting, marketing reporting, management reporting, and outcomes reporting.
Live telephone support is provided Monday through Friday from 6 am to 6 pm CST. On-call support is provided Monday through Friday from 6 pm to 6 am CST, and Saturday and Sunday from 6 am to 6 pm CST. E-mail support is provided around the clock 7 days per week.
Source Medical provides initial training depending on the solution that is purchased. This includes on-site training and go-live support. Additional training is provided on request.
All software upgrades for regulatory, product maintenance, and product enhancements to existing modules are provided on a regular basis and are scheduled with the client.

SpectraSoft
8240 S Kyrene Rd, Suite 109
Tempe, AZ 85284
Phone: (800) 889-0459
Fax: (480) 413-0448
E-mail:
Web site: www.spectrasoft.com
Software:
• AppointmentsPRO
• DocuPRO
• Streamline
SpectraSoft Inc offers a selection of software packages that support an unlimited number of users on Windows® platforms and can be accessed using a laptop, PC, or tablet PC. The English-language packages start at $995 and integrate with a number of other systems including PTOS, DBC, TurboPT, BMS,
ReDoc, MediNotes, CareConnections, FOTO, CallPointe, JulySoft, Televox, and DataHEALTH.
AppointmentsPRO is a scheduling package appropriate for use with single-location clinics and facilities, while AppointmentsCS is intended for use by multisite, multidepartment practices. AppointmentsES is a scheduling application targeted for use by hospitals that require procedure-based scheduling and multilayered reporting. SpectraSoft also offers a documentation package, DocuPRO, and a billing program, Streamline.
By focusing on the complete office experience, SpectraSoft has developed products that offer a variety of integration options, a wide range of practice reports, dashboard alerts, workflow management, and communications tools. The company offers initial and refresher training, technical support, and regular upgrades with its products in addition to printed manuals, free updates, and complete documentation on every workstation.