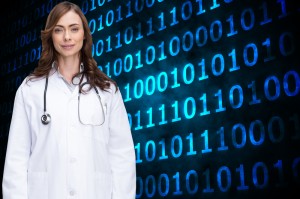 Benchmark Systems, headquartered in Lynchburg, Va, has set a Nov. 1 release date for its Benchmark Code Assistant software, which is designed to assist healthcare practices transition to the International Classification of Diseases (ICD), 10th Revision.
Healthcare enterprises throughout the United States will look to ICD-10 to replace the current version used in the US (ICD-9) on Oct. 1, 2015. The new codes that will comprise ICD-10 reportedly will have seven places instead of the five used by ICD-9. This aspect of the new classification will allow for greater specificity. The transition is expected to be difficult as the 13,000 codes utilized today for ICD-9, will expand to 68,000 codes for ICD-10.
Ernie Chastain, Benchmark Systems vice president, says the software will help physicians find and record the new codes quickly to ensure there are no reimbursement delays due to coding.
"Most doctors have been attending training sessions on the new code standards for over a year." Chastain says. "I believe most understand the conceptual difference and the fact that if they are not specific with coding they won't get paid; insurance companies will reject generic codes. Benchmark's Code Assistant puts 68,000 diagnostic codes at their fingertips with a very easy to use search function."
Benchmark Code Assistant reportedly will be usable both on the iPhone and on computers. The module is designed to allow a quick search of the SNOMED diagnostic code database and immediately download the chosen codes directly into Benchmark System's Practice Management System.
"ICD-10 readiness requires training and a comprehensive easy to use set of tools," said Chastain. "Benchmark Code Assistant will help make the transition seamless."
[Source: Benchmark Systems Inc.]