Join Rehab Management Editorial Director Frank Long as he speaks with Jeff Sorg, PT, MS, Director of Therapy at the Indiana Orthopedic Hospital, a physician owned and operated specialty hospital.
Big rehab facilities have big demands. Employees from multiple departments such as billing, coding, and admissions all have unique needs for data they use relative to therapy patients. Therefore the documentation software that runs on top of an existing hospital-wide EMR must be compatible in every way.
Jeff Sorg explains how to successfully evaluate and implement a fully customizable, integrated software package. Sorg also spotlights how that software enables therapists to work with peak productivity, especially when they have access to the data they need to complete their jobs as part of a patent's overall episode of care. He also previews how this integrated software is taking the fear out of the ICD-10 transition.
It's a big job, but software's gotta do it.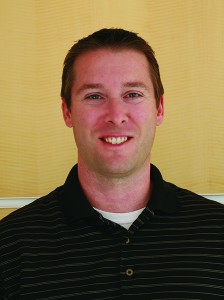 Jeff Sorg, PT, MS, Director of Therapy, Indiana Orthopedic Hospital
Jeff Sorg is a physical therapist and has been director of therapy at the Indiana Orthopaedic Hospital (IOH) since 2005. He currently has five outpatient therapy clinics and the inpatient therapy department under his direction. IOH is a specialty orthopaedic hospital located in Indianapolis, Indiana, and an affiliate of OrthoIndy. The facility has a focus on total joint replacement, as well as operative and non-operative musculoskeletal care.
Discover what Integrated Software Can do for You