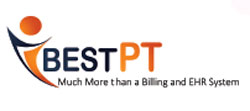 Billing Dynamix
(866) 939-9515
Program: bestPT
bestPT aims to serve as more than a billing and EHR system. The solution's goal centers on doubling practice efficiency by enabling staff teamwork, streamlining all practice activities, improving billing performance, reducing time spent on documentation, and allowing the physical therapist to focus on practice growth. bestPT continuously updates its 2,500 practice-years operational data and business rules. At the outset of engagement, the solution compares current operational efficiency with its potential. bestPT is designed to identify areas that will lead to higher profitability and growth. The company reports that a money-back guarantee is offered.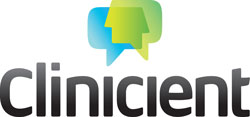 Clinicient
(877) 312-6494
Program: Clinicient
Clinicient provides EMR and billing solutions that are engineered to keep evolving the way its customers manage their practices. The company aims to empower users with better tools, insight, and services to manage billing more effectively and grow practices more profitably. The software also includes built-in workflows to guide staff through the constant changes in Medicare regulation, reimbursement trends, and best business practices, specific to outpatient rehab therapy. Beyond offering software and billing services, Clinicient seeks to provide a unique and reliable system that has been designed to significantly improve patient care management, payments, and profits for its outpatient rehabilitation customers.
(888) 215-4527
Program: ClinicSource
ClinicSource is designed to allow practitioners to manage all aspects of a therapy clinic, including electronic billing, scheduling, clinical documentation, electronic charting (EMR), credit card and eCheck processing, and reporting. The solution is web-based and mobile device ready. The solution is also built to accommodate clinics of any size, from small clinics with one therapist to multifacility clinics with hundreds of therapists. ClinicSource is designed for scalability. Since ClinicSource is web-based, providers can use it securely from any PC or device with an Internet connection. Online demonstration available.

TheraOffice by Hands On Technology Inc
(866) 562-8413
Program: TheraOffice
Since 2001, Hands On Technology has been developing software geared toward improving the lives of physical therapists. TheraOffice, the company's flagship product, is a fully integrated all-in-one EMR and practice management solution for the rehabilitation industry that can run on servers, or in the cloud. TheraOffice by Hands On Technology is built to enable clients to organize and optimize patient traffic, prove medical necessity with efficient documentation, and increase financial success through improved revenue cycle management. Hands On Technology also offers Practice Vibe, a planning and analysis tool that enables practices to follow trends, develop a plan, monitor progress, and achieve results.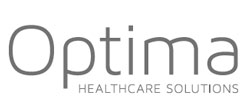 Optima Healthcare Solutions
(800) 619-4243
Program: Rehab Optima
Since patient care should always be the main focus for rehab facilities, it is imperative the software used makes managing claims and receivables an easy process. Choosing billing software with an intuitive, reliable design will not only reduce errors but also speed up insurance verification and claim submission. Using software that automates tasks, including eligibility checking, electronic remittance posting, and appeals management, ensures that critical items are assigned and responses are on time every time, which will have a significant impact on productivity and reimbursement. Learn more about the billing capabilities of Rehab Optima by visiting optimahcs.com.

Planetrehab
(800) 982-5447 ext 301
Program: Planetrehab
Since 2004, Planetrehab's goal has centered on helping clinics throughout the country reduce expenses, increase productivity, and improve patient care by using its software and service. The comprehensive practice management software is designed to combine scheduling, documentation, billing, and extensive reporting for single- or multi-clinic companies. The software is integrated with the company's practice management service, which includes access to its team of experienced management consultants who are trained to help identify and correct potential lost revenue and maximize per visit submissions, as well as access to the company's expert management staff which has experience identifying and correcting deficient areas of any practice. Planetrehab is available in installed and web versions.

Practice Perfect EMR + Management Software
(877) 510-7473
Program: Practice Perfect EMR + Management software
Practice Perfect EMR + Management software aims to provide users the ability to fully integrate billing, scheduling, EMR/clinical documentation, and business growth tools. The solution is engineered to provide practice growth and maximize profitability. PQRS/FLR and new CMS-1500 ready, the solution offers integrated credit/debit card processing, no up-front costs, and no long-term contracts. Billing and scheduling features include extensive client records with demographics, notes, contacts, intake and discharge statistics, payors/insurers, funding limits, authorizations, and policy/claim information. Additional features include pre-submission claim scrubbing, EDI835 electronic payment remittance processing, automated modifier handling and CCI edits, and integrated super bills and billing sheets. Demonstration is available.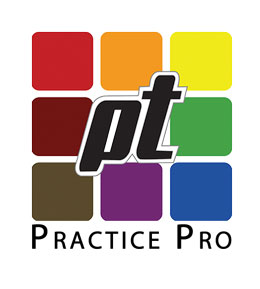 PT Practice Pro
(877) 445-5925
Program: PT Practice Pro
PT Practice Pro offers a web-based system built to integrate billing, scheduling, reporting, and clinical documentation into an all-in-one EMR/practice management suite that meets the needs of enterprise physical therapy practices. The company describes this system as "the product of more than 15 years of industry and business intelligence," housed within new web technologies that allow for minimal overhead and maximum accessibility. PT Practice Pro aims for a simple vision of success through automation, intelligence, and compliance. The billing solution offers CCI edits, ERA Auto-posting, and ability to preview claims on HCFA 1500 prior to billing.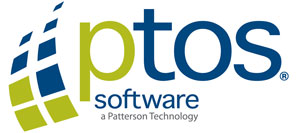 Patterson Medical
(800) 824-4305
Program: PTOS
PTOS, from Patterson Medical, provides a fully integrated practice management solution, including billing, new cloud-based EMR/documentation, scheduling, electronic claims, and detailed management reporting; all designed to improve the efficiency of users' practices. As part of the Patterson family, PTOS draws on the resources of the Patterson Technology Center, providing technical support and R&D. The company emphasizes that it is committed to helping users grow their practices with solutions engineered to assist them in keeping pace with the ever-evolving healthcare environment. PTOS Billing software features pre-billing checks and alerts to ensure every charge is captured and coded correctly.

QuickNotes
(800) 899-2468
Program: QNotes EMR/Portable Notes
For 25 years, Quick Notes, a leader in Patient Charting and Documentation Solutions, has worked to support the PT/Rehab community with state-of-the-art, economic solutions. The QNotes Office EMR is designed to be easy-to-use and is available for all computer configurations. The PDQ Touchscreen Note System works on iPad and Android Pads, and is engineered to be 100% portable and fully customizable. In addition, Quick Notes provides an Easy Reports Template Solution for Evals, Letters, etc. To assist with billing, the company offers a Day Sheet Ledger Solution, as well as integrated billing with VertigaPM. QNotes Office and EMR is designed to work extremely well with a practice's favorite voice recognition software. Call for a web demonstration or visit the website.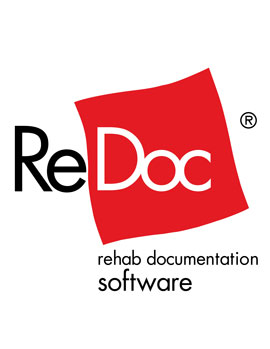 ReDoc Software
(888) 401-4400 x 1
Program(s): ReDoc Enterprise, ReDoc Web
ReDoc Software (ReDoc) has strived to be a leader in therapy documentation and management software for nearly two decades. With clinical, technical, and management experience in the therapy industry, ReDoc works to understand the unique business and clinical needs of physical therapists, occupational therapists, and speech-language pathologists in hospitals and private practices. ReDoc is focused on providing solutions for therapists to efficiently document patient care to improve reimbursement, increase profitability, and, most importantly, enhance patient care and satisfaction. The company notes that all of its solutions maintain current industry standards with Microsoft and HL-7 and are interoperable with multiple office systems.

SourceMedical 
(866) 245-8093
Program: SourceTherapy Billing
For nearly 30 years, SourceMedical has strived to serve as a trusted brand for innovative applications, industry expertise, and unsurpassed customer service in healthcare software and billing. The company's SourceTherapy Billing service is built to handle the billing and collection needs for practices by providing fast claim generation, thorough reporting for excellent business insight, and collections support that reduces A/R days. This provides users more time to spend growing their practices and working with patients. SourceTherapy Billing is engineered to allow therapy clinics of any size to take advantage of its physical therapy billing software and seamlessly migrate from existing in-house billing.

TherAssist
(800) 596-3646
Program: TherAssist
TherAssist software is designed to serve as a user-friendly, customizable scheduling, documentation, and integrated billing program designed to maximize efficiency for both administrative and clinical staff. TherAssist applications are engineered to centralize multisite clinics and streamline operations, as well as increase reimbursements. TherAssist also aims to serve as an ideal solution for multidisciplinary healthcare facilities of any size with applications available for use in LAN/WAN and Enterprise configurations or via the Internet through its ASP delivery model. TherAssist also can export demographic and billing data into all Hospital Systems via an HL-7 interface.

WebPT
(866) 633-4126
Program: WebPT
The WebPT Billing Service is integrated with WebPT's EMR, allowing users' information to be automatically transferred from their notes to their billing sheets. This feature is designed to help eliminate double data entry and the risk of information transfer errors. The company notes that every WebPT Billing member receives the help of a dedicated billing team to ensure claims are submitted to payors promptly and correctly and to offer clinic- and region-specific advice about how to improve billing processes. Should issues, such as a claim denial, arise, the team is trained to help the member investigate, appeal, and correct it. WebPT reports this service costs 6.5% of members' monthly revenue collection.