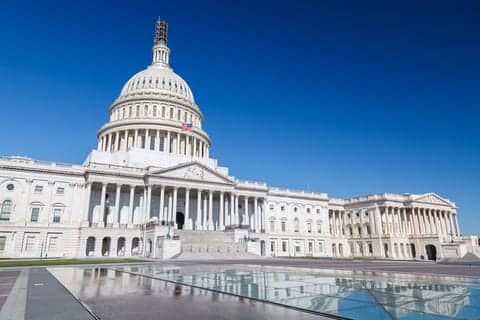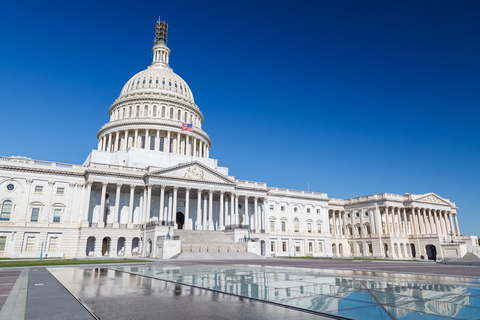 A group of executives and senior medical management from rehabilitation hospitals and units nationwide were in Washington, DC, recently for the American Medical Rehabilitation Providers Association's (AMRPA) Spring Executive Forum. During that time, members of the group made visits to Capitol Hill in efforts to urge Congress to protect access for patients who need hospital-level rehabilitation care, according to a media release from AMRPA.
Bruce Gans, MD, chairman of AMRPA, notes that there are several proposals Congress may consider that ultimately might force patients who need the intense, specialized rehabilitation treatment provided in rehabilitation hospitals and units into less intensive care settings, such as nursing homes.
In a statement February 24, Gans announced, "Our members are going to work very hard today, and over the course of the next few months, to make sure Congress understands the critical role rehabilitation hospitals play in helping clinically appropriate patients quickly regain their health and skills and rebuild their lives."
According to AMRPA, its members who are involved in the Capitol Hill activities will lobby for the following:
Prioritize long-term patient outcomes over short-term cost considerations: AMRPA contends that in a recent study, patients are shown to have better outcomes when treated in rehabilitation hospitals and units than nursing homes. Nonetheless, the group points out, "site neutral" payments threaten to override existing Medicare regulations and policies that require expert clinical decision-making to justify coverage for rehabilitation hospital utilization. It would divert Medicare beneficiaries who need intensive, hospital-level rehabilitation into less intensive rehabilitation settings despite their clinical needs.
Recognize the significant clinical differences between rehabilitation hospitals and nursing homes: AMRPA reports that while rehabilitation hospitals and nursing homes have some common features, the care provided by each is not commensurate, and should not be perceived and paid for equally. The association assets in a media release that virtually no regulations are in place to set quality standards or require proper medical supervision for rehabilitation provided in nursing homes. In contrast, according to the group, rehab hospitals  are obligated to meet stringent standards to comply with licensing regulations.
Pass on "site-neutral" payments without more evidence: Until recently, there were no requirements to report comparable data on outcomes for those treated in rehabilitation hospitals and nursing homes, the AMRPA reports. Therefore, the association asserts, postacute payment reforms should not precede implementation of the recently enacted IMPACT Act, which, the group says, will provide a chance to analyze comparable data on patient outcomes.
[Source: American Medical Rehabilitation Providers Association]