The Emerson Hospital Center for Rehabilitative and Sports Therapies and the Dr Robert C. Cantu Concussion Center are hosting a concussion seminar December 3 from 8 am to 4:30 pm at 310 Baker Ave in Concord, Mass.
Titled "Concussion Diagnosis and Management," the seminar is available for professionals across the United States who care for concussion patients, and will focus on the latest concepts and guidelines for the medical management and rehabilitation of concussion patients.
The seminar will feature lectures, panel discussions, demonstrations, and Q&A sessions, and topics will include Neuropathology of Chronic Traumatic Encephalopathy, Novel Interventions in the Rehabilitation of those with Concussion, Concussion Perspective of an Athlete, New Face of Cognitive Retraining and Cervical Assessment, Treatment, and Return to Play Guidelines, according to a media release from Emerson Hospital.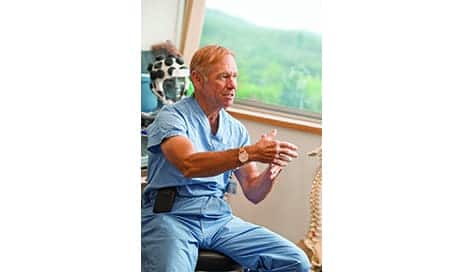 Among the speakers will be concussion expert Robert C. Cantu, MD, director of the Dr. Robert C. Cantu Concussion Center at Emerson Hospital and co-founder of the CTE Center at Boston University School of Medicine.
Other speakers will include: Ross Zafonte, DO, chief of Physical Medicine and Rehabilitation at Massachusetts General Hospital and Brigham and Women's Hospital; Grant Iverson, PhD, director, Neuropsychology Outcome Assessment Laboratory who works at Spaulding Rehabilitation Hospital and Harvard Medical School; Ann McKee, MD, co-director, Center for the Study of Traumatic Encephalopathy and Professor of Neurology and Pathology at Boston University School of Medicine; Casey Cochran, former quarterback for the University of Connecticut football team, concussion patient, and advocate for concussion awareness and screening; and an inter-professional panel of PTs, OT and ST from the Dr. Robert C. Cantu Concussion Center at Emerson Hospital.
Continuing education credits will be available.
[Source: Emerson Hospital]