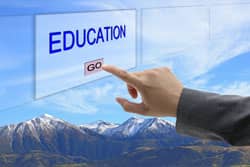 A 2-day intermediate course designed to provide medical professionals with information about how to effectively treat conditions of the wrist and hand through clinical problem solving will run from September 21 through November 2, 2013 at multiple locations nationwide, according to North American Seminars. The "Comprehensive Management of the Wrist and Hand" course, presented by Edward Fiore, OTR/L, CHT, MEd, is applicable for physical therapists, physical therapy assistants, occupational therapists, and athletic trainers.
According to the North American Seminars website, the anatomy of the upper extremity will be discussed throughout the course in addition to soft-tissue injuries, flexor and extensor tendon repair and rehabilitation, splinting concepts, and arthritis. The course will also reportedly place an emphasis on clinical pearls in managing complex wrist and hand disorders.
Key course objectives for participants include developing the ability to perform a thorough examination of the hand; integrating biomechanical assessment with clinical problem-solving; enhancing the fundamentals of healing tissue; and forging assessment techniques and treatment strategies of the wrist and hand to include soft-tissue injuries, fractures, flexor and extensor tendon injuries, nerve compression, and common arthritic issues.
For more information, including course locations and a course brochure, click here.
[Source: North American Seminars]