Join Frank Long, editorial director of Rehab Management, and Physical Therapy Products as he speaks with Allen Ling, executive director, Physical Therapy Innovations, a private outpatient physical therapy practice that specializes in orthopedic conditions, neurological dysfunctions, and sports injuries with three locations in Northern California.
Technology can make small work out of big obstacles. In this program Allen Ling opens up about how his practice used its EMR software to create a 50% drop in therapist documentation time, and achieve a payroll savings of up to $5000 a month.
Allen also discusses strategies for using technology to improve patient satisfaction, and how using a single system for managing clinical and billing information makes it easier to manage a practice.
Sponsored by Clinicient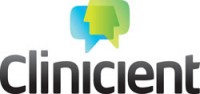 Allen Ling is one of fewer than 8% of physical therapists board certified in a specialty such as orthopedic physical therapy. He earned a master of physical therapy from the University of Southern California, and a bachelor of science from UC Berkely. Ling is one of the first national instructors of aquatic physical therapy, and also is certified in kinesiotaping, aquatic exercise instruction, and WATSU.
Since 2011, Ling has been a member of the board of directors of PTPN, a nationwide network of independent rehabilitation providers that includes physical therapists, occupational therapists, and speech therapists.
Ling has completed long term residencies in proprioceptive neuromuscular facilitation (proprioceptive neuromuscular facilitation) from Kaiser Vallejo Rehab Center and Orofacial and TMD from the UCSF Center for Orofacial and Temporomandibular Dysfunction Center. Over the span of his career, Allen has taken over 180 courses, residencies, and workshops in pysical therapy treatment and philosophy. He has taught more than two dozen workshops and courses across the country in aquatic physical therapy, sports medicine, and ethical business development. He was appointed CPTA Ethics Investigator for Northern California, was a member of the CPTA Ethics Committee, and is on the CPTA subcommittee for continuing education course approval. Ling is a member of the APTA.
His career has also included a teaching position at Albany High School affiliated with the Contra Costa ROP program. He was an instructor for a sports medicine class and spent time treating the school's injured athletes.
Allen is a cancer survivor since 2005, and continues to mentor other physical therapists and PT students. He enjoys treating young children as well as being present for end stage cancer patients. Allen continues to evaluate and treat patients, he also finds time to write articles and teach courses for clinicians. His approach on the use of weights versus buoyancy, "Weight and See the Results" was published in Physical Therapy Products, January/February 2004 issue.