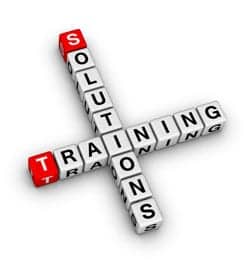 Three new HIPAA training programs have been released by DuPont Sustainable Solutions, each incorporate the mandates of the final "Omnibus Rule," issued by the Department of Health and Human Services. According to the company, the omnibus rule is designed to enhance patients' privacy protections, provide individuals with new rights to their health information, and strengthen the government's ability to enforce the law.
The training programs include HIPAA Rules & Compliance, HIPAA Compliance for Home Health and Hospice Care, and HIPAA Rules & Compliance for Long-Term Care. Each program is designed to provide users with a review of the critical changes on the Minimum Necessary Rule, PHI disclosure for marketing and fundraising, breach notification and enforcement rules, and scope of enforcement.
Users can access free online previews of the programs here.
In a recent news release, DuPont Sustainable Solutions adds that the omnibus rule sets new limits on how information is used and disclosed for marketing and fund-raising purposes, and prohibits the sale of an individual's health information without their permission. Patients have the ability to request copies of their medical records in an electronic form. The changes, the release states, have also eased the ability for parents and others to give permission to share proof of a child's immunizations with a school. Covered entities and business associates are required to comply with the applicable requirements of this final rule by September 23, 2013.
To preview and purchase the HIPAA training programs online or get instant access via streaming video, click here.
[Source: DuPont Sustainable Solutions]