Join Frank Long, Editorial Director of Rehab Management as he speaks with
Jim Plymale, president and chief growth officer of Clinicient.
You win some, you lose some.  You'd like to win more.
To do that you must know what to change—or what to do more of. Your clinic's data has the answer. Transform that data into a clear view of how your clinic's documentation, billing, and collections efforts are performing with Clinicient's TotalInsight and data driven coaching.
This podcast explains how Clinicient's TotalInsight combines transparent, cloud-based software with a dedicated team of experts to manage A/R follow-up, denial management, and practice metrics with superior results.
You'll also learn how data driven coaching pinpoints best practices to answer dollars-and-cents questions such as, "Why are revenues sagging?" Is it because referrals are down, or because therapists improperly code billable units? Let the data reveal the truth.
The more you know, the more you win.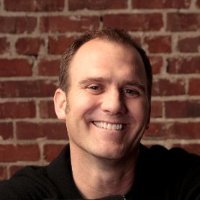 Jim Plymale is a dynamic and energetic leader who brings more than 20 years of leadership experience with growth-stage software companies to Clinicient. For 8 years, Jim was Vice President of Marketing for OrCAD where he helped grow the company through several successful product introductions, acquisitions and an IPO. Jim was also Vice President of Marketing at WebCriteria, a provider of ASP-based, web application management software. Prior to WebCriteria, Jim was Vice President of Marketing at PassEdge, an Intel subsidiary that developed a digital rights management platform for secure distribution of video over IP networks. Jim has a bachelor of science in electrical engineering from Portland State University.