Aquila Corporation
Website: www.aquilacorp.com
Email: [email protected]
Phone: 866-782-9658
Product(s): SofTech cushion
The SofTech cushion from Aquila Corporation is a custom fabricated, alternating cushion system specifically built to help treat existing pressure injury and prevent new injury. The SofTech automatically changes pressure distribution 60 times per hour to provide pressure relief, which is essential for the prevention of pressure sores. Each cushion is custom made per the specific needs of the client and include offloading directly under an existing pressure ulcer. The company's cushions have healed countless sores while the client is able to be up and active. For client convenience, all system components are integrated into the cushion seat so there is no separate control box to mount. The SofTech also features a wireless remote control. There are three firmness selections which are based on the client's weight. Safety features include low pressure and low battery alarms. Options include an integrated cooling fan to keep a current sore dry and speed healing and an incontinent cover. Billing code for Medicare and other insurance is E2609. The SofTech is custom sized and can be used with clients from pediatric to bariatric. HCPCS Code: E2609. MSRP: $4300.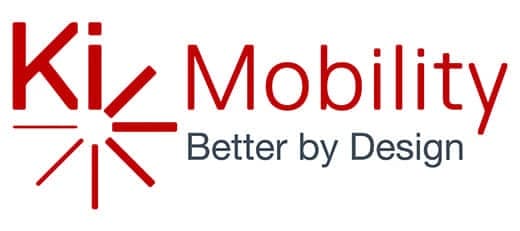 Ki Mobility
Website: www.kimobility.com
Email: [email protected]
Phone: 715-254-0992
Product(s): Axiom Cushions, which include the Axiom G, Axiom P, Axiom S, Axiom SP-Fluid, and Axiom SP-Visco
Axiom Cushions from Ki Mobility feature pre-contoured shapes developed using anthropometric data so that load is directed away from the ischial tuberosities. Axiom SP Visco is designed to provide maximum immersion, a thick section of specially designed Viscoelastic foam deforms to immerse and envelop the ischial tuberosities, allowing the trochanters to bear an effective load. The Axiom SP Fluid uses a Hydrolite fluid bladder that rests directly under the super stretch outer cover, allowing it to conform to the tissues supporting the ischial tuberosities. Hydrolite is a non-Newtonian fluid that behaves as a solid under the force of gravity, but flows as a viscous fluid under load. It is also lightweight. HCPCS codes: Axiom G – E2601/E2602; Axiom P- E2603/E2604; Axiom S – E2605/E2606; Axiom SP-Fluid – E2607/E2608; Axiom SP-Visco – E2607/E2608. The company offers inner and outer covers and solid seat inserts. MSRP: Axiom G: $120 to $199. Axiom P: $355 to 460. Axiom S: $210 to $315. Axiom SP-Fluid: $470 to $575. Axiom SP-Visco: $430 to $525.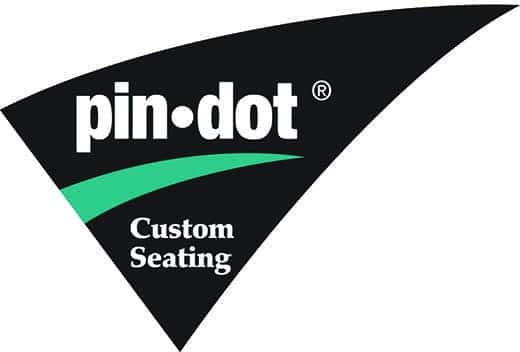 PinDOT Custom Seating
Website: www.invacare.com
Product(s): PinDot Customized Specialized Molded Seating Systems
The CLIP, "Color Laser Imaging by Pin Dot," puts the process of custom mold image capturing in the clinician's hands using a laser camera attached to a tablet to scan and capture the shape and send it to PinDot. As a fully customized seating system designed specifically for each end user, PinDot utilizes combinations of foam, gel, and air technologies for support, pressure distribution, and comfort. Seat and back platforms may be constructed using plywood or aluminum base materials to build upon. Plywood base materials also incorporate "T" nuts that are fastened to the wood and used in the attachment installation of all hardware. When aluminum is the platform of choice, then all hardware is fastened directly to the aluminum base. Support surfaces are manufactured using molding technology and may be constructed by using a combination of several types of foam. The company also utilizes various "overlay" foams for added pressure distribution and comfort as well as gel and air technologies in specific locations typically associated with pressure and a high risk for skin breakdown. PinDot may be installed on many Invacare or Freedom wheelchairs and delivered together as one package. HCPCS Codes: Seats: E2609, Backs: E2617. Pricing varies upon prescription requirements.

Ride Designs
Website: www.ridedesigns.com
Email: [email protected]
Phone: 866-781-1633
Product(s): Ride Custom 2 and Custom AccuSoft Cushions, Ride Java Cushion, Ride Forward Cushion
Ride Designs' foam cushion designs are based on the orthotic and prosthetic principles of off-loading at-risk bony prominences, while safely supporting those parts of the body that can tolerate contact. The Java Cushion accommodates adult clients, while the Forward Cushion accommodates pediatric and adult clients. However, custom sizing is available for both cushions. Ride Custom 2 and Custom AccuSoft Cushions are custom molded. The Forward Cushion is designed to reduce pressure around at-risk bony prominences, prevent hips from sliding in the seat, and maintain performance in extreme temperatures. The Java Cushion features a patented contour that works by redistributing the forces of pressure and shear away from high-risk areas while selectively applying the forces to areas more tolerant, with accessories to optimize fit. The lightweight Custom 2 Cushion is made to match an individual's unique shape. It works by redistributing the forces of pressure and shear away from high-risk areas while selectively applying the forces to areas more tolerant. The Custom AccuSoft Cushion is made specifically to match each individual's unique shape with a softer foam. HCPCS Codes: Forward: E2607; Java: E2424; Custom 2 and Custom AccuSoft: E2609. MSRP: Forward: $425; Java: $475; Ride Custom 2: starts at $1614; Ride Custom AccuSoft: starts at $1970.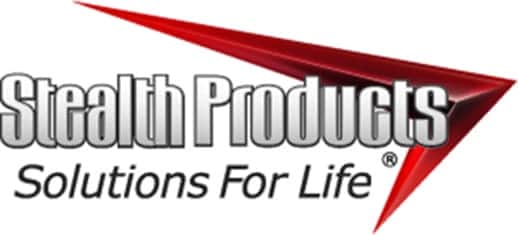 Stealth Products
Website: www.stealthproducts.com
Phone: 512-715-9995
Product(s): Stealth Custom Cushion
Custom seating from Stealth Products brings the best of Stealth with more streamlined design, better materials, shorter lead times and simplistic ordering process. The Custom Cushion features numerous customizable options and accommodations to provide the best fit for each user. The company's exclusive Coolcore cover features a chemical-free fabric technology designed to adapt to its environment and regulate temperature by managing heat and moisture while providing four-way stretch. The exclusive Sunmate FRG foam is a Visco-foam that better retains consistency in cold/warm environments. It is formulated with 33-36% natural, plant-based ingredients and an all-natural fire retardant. The Custom Cushion is designed to provide optimal fitting for individuals requiring solid seats to support minimal to moderate postural needs, improved trunk or pelvic positioning, or have mild pelvic asymmetries. It is offered in pediatric, adult and bariatric sizes. Features include cover material, cushion shape, cushion base, growth notches, hamstring relief depth, leg length discrepancy, anti-thrust, abductor and adductor, foam composition, ischial gel inserts, zippered pouch, and polyurethane incontinence liner. HCPCS Code: E2609. MSRP: $477 base price. Each foam layer and modification will affect the final price.

Sunrise Medical
Website: www.sunrisemedical.com
Phone: 800-333-4000
Product(s): JAY Fusion with Cryo Technology
The JAY Fusion with Cryo Technology cushion from Sunrise Medical features a JAY Fusion base and a CryoFluid insert. The contoured closed cell foam base has a soft contoured top layer for additional positioning and comfort, and includes an inner cover with an AquaGuard moisture-resistant zipper and anti-wicking thread. Three cover options are available: Stretch, Reverse Dartex, and 3DX Microclimatic. JAY Fluid with Cryo Technology was developed to address not only pressure and shear, but take skin protection seating a step further, addressing temperature and moisture. Cooling the skin surface temperature naturally reduces the potential moisture associated with localized perspiration at the surface between the cushion and user. JAY Fluid with Cryo Technology was designed for those who use their wheelchair for extended periods of time throughout the day. Adult and Bariatric sizes: 16″ to 21″ widths accommodate up to 300 lbs; 22″ widths accommodate up to 500 lbs. JAY Fluid with Cryo begins working immediately and was engineered to mildly cool the skin within a therapeutic temperate range of 28°C – 35°C (82.4°F – 95°F), effectively lowering the risk of skin breakdown. HCPCS Codes: E2622, E2623, E2624, E2625. MSRP: starts at $540.
Tekscan Inc
Website: www.tekscan.com/medical.html
Email: [email protected]
Phone: 617-464-4500 / 800-248-3669
Product(s): CONFORMat
Tekscan's CONFORMat is a portable pressure mapping system designed to identify and quantify areas of high pressure in the back and seat, so therapists know exactly how well the pressure is distributed in their patients. It can be used to validate cushion selections, identify unseen asymmetries, aid in custom seating development, and provide patients with clear visual feedback. The system is designed to provide data on peak pressures and contact area in real time to help therapists visualize the effect of adjustments. It can also help identify pelvic asymmetries by allowing therapists to objectively compare weight distribution between right and left, and front and back. CONFORMat, which can be used with adults or children, is engineered to conform to the contours of the human body and to virtually eliminate hammocking, giving therapists accurate, objective data on pressure distribution in the seat and back. Cost for the system ranges from $6,175 to $16,995, depending on the number of sensors, hardware and software required. Customization choices include tethered or Wireless hardware, Clinical or enhanced Research software, and the addition of Video Synchronization software. Additionally, systems can be added that assess plantar pressure distribution, gait parameters, and/or prosthetic fit.

Vista Medical Ltd
Website: www.boditrak.com
Email: [email protected]
Phone: 800-822-3553 / 204-949-7674
Product(s): BodiTrak2 PRO
Pressure mapping systems for seat, bed and custom applications; BodiTrak2 Lite Pressure mapping systems for seat; BodiTrak Smart sense and response control systems for seat and bed. The BodiTrak2 stretchable, portable and wireless pressure sensing system from Vista Medical Inc, Winnipeg, Manitoba, Canada, is designed to provide powerful visualization and objective documentation of the seat, back or bed pressure interface, helping clinicians make effective equipment and treatment decision easily and quickly. Connect to a 5v battery pack and quickly view data on the device of your choice. The IoT devices are built with calibration, application and an operating system all on board the sensor and can be connected to a PC, MacBook and Android devices. Full-featured PRO software can be used for complex rehab environments, and Lite software can be used for less complex rehab or monitoring functions. BodiTrak2 can be used with a wide range of patients wherever they sit, stand, or lie. It features smart controls designed to enable a true sense-and-respond capability to create real-time adaptive surfaces. HCPCS Codes: not applicable. MSRP ranges from $2494 to $5695.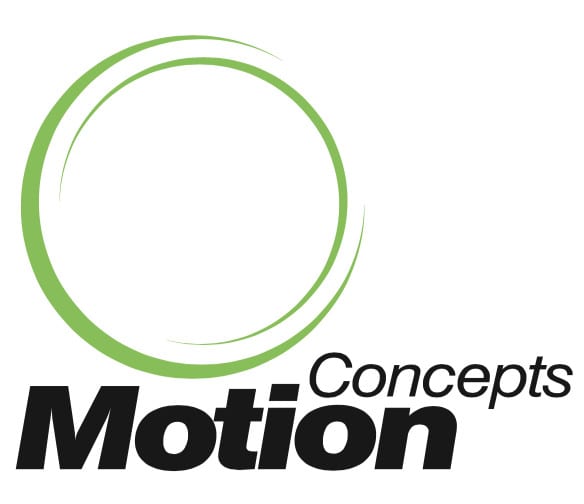 Motion Concepts LP
Website: www.motionconcepts.com
Phone: 888-433-8618
Product(s): Matrx PS and PSP cushions
Matrx PS and PSP cushions from Motion Concepts LP feature anatomically molded foam or foam and polymer with a unique waffled ischial relief area, made with UltraFresh additive for advanced infection control, as well as an inner zippered Startex cover and outer Startex reversible cover compatible with disinfecting wipes. They are available in pediatric (10″w to 14″w), adult (16″w to 20″w), and bariatric (22″w to 30″w with 600-lb weight capacity). Unique or custom features include UltraFresh antimicrobial additive in foam, a Startex inner cover and a reversible outer cover provide a high level of infection control. HCPCS Codes: PS – E2605/06; PSP – E2607; PSP bariatric – E2608 pending. MSRP: PS: $345; PS bariatric: $545; PSP: $395; PSP bariatric: $595. Optional accessories: Pelvic Obliquity Kit, Cushion Rigidizer, and Spare Cover