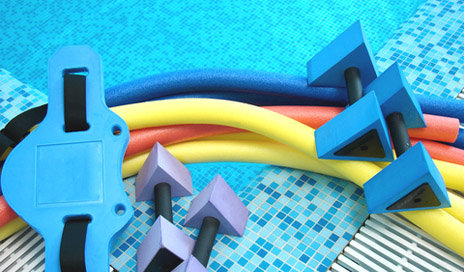 Learn how an orthopedic rehab office used aquatic therapy to change its business model and build long-term success. Co-owners of this clinic share a 5-year financial summary, discuss return on investment, and more in this free webinar presented by HydroWorx.
The webinar, titled "Creating a Scalable Business with Aquatic Therapy," is scheduled to be presented May 28 from 2 pm to 3 pm EDT. Speakers Keith Ori, PT, and Patrick Gulick, MS, PT, are co-owners of Orthopedic Rehab's Aquatic and Spine Center in Kalispell, Mont. During the presentation Ori and Gulick will explore the process they used to develop what the event's web page described as "a sustainable, successful business model for an aquatic therapy clinic."
Furthermore, Ori and Gulick will share what drove their decision to expand their business with the addition of an aquatic therapy center. They will spotlight how they chose a site and a pool and developed a business plan, and will also reveal strategies they used to market the program.
There will also be discussion about managing business growth, as the speakers address concerns such as staffing, training, appointment scheduling, and aquatic therapy program development. The event web page also notes the speakers will include examples of their actual financial figures that include a projected profit and loss statement, annual pool statistics, a 5-year financial summary, and their return on investment.
Registration is available online, and more information about Ori and Gulick is available on the event's web page.
[Source: HydroWorx]