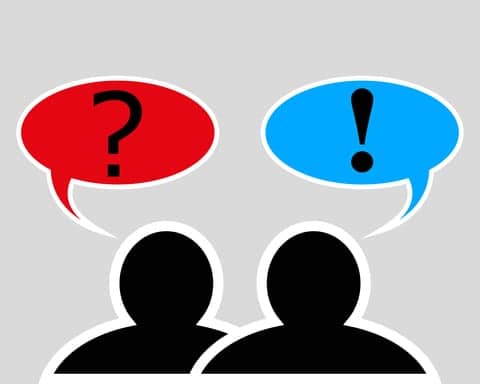 The disabled population is the only minority group anyone can join at anytime, says Val Alexander Renault, MA, Research and Training Center On Independent Living, University of Kansas (KU). That jarring thought is cause enough to reboot the thinking about disability and individuals who are affected by disability, and is explored in detail by the new webinar "Person-First, Identity-First, or Just Plain John?"
Produced by the Amputee Coalition of America, the webinar features a deep-dive into person-first language concepts along with a panel discussion filled with smart tips about how to engage members of the disabled community.
"We've got that word out there, 'disability,' and some people don't like that word itself because it has a negative built into it. But for now it's the best one we have," Renault says. Some people prefer 'differently abled.' That's fine, but we don't like 'challenged,' because that puts emphasis on the person and their limitations."
The webinar is punctuated by visual images that demonstrate how discourse has moved away from previously acceptable terms such as "imbecile" and "mentally retarded" in favor of more sophisticated terms such as "intellectually disabled."
Advocates Respond
A panel discussion that follows the main lecture features disability advocates Rose Bissonnett, John Register, and Wendy Holmberg. Among the topics they discuss is the occasional perception that members of the disabled community are "being heroic" as they continue to be active and engaged in their communities.
"Do not portray successful people with disabilities as heroic over-achievers or long-suffering saints," says Bissonnett, a support group leader and Certified Peer Visitor from Massachusetts. "There is a lot of ignorance about what the lives of people with disability are. People see me in the grocery store and say, 'Oh, it's great to see you out.' Well, I have to go to the store, so I have to be out," Boissonett says.
Tips that can smooth encounters and conversations with individuals affected by disabilities are also provided. Amputee advocate John Register, who is a professional speaker and works for the Olympic/Paralympic committee, offers this advice for greeting a bilateral below-the-elbow amputee: "I'd reach my hand out and reach for their right arm. Usually they'll stick their right arm out and I'll hold onto the residual limb."
Register, who is a self-described "hugger," adds that in an appropriate cultural setting giving a hug is sometimes a more universal option.
Panel member Rose Bissonett provides good advice for how to speak with children about disability, amputation, and a resolute limb, helping to frame approaches for younger children as well as adolescents and people who are unaccustomed to being around amputees.
Holmberg, a support group leader and Certified Peer Visitor from Delaware, points out that words used in conjunction with disability chosen by other people, and are terms with which members of the disabled community will simply have to co-exist. Holmberg notes that the word "handicapped," which appeared on a job application and "disability entrance," which appeared on a building exterior, are examples of verbiage that can be coped with. Others, however, cause can be more caustic.
"'…Impairment.' I hate the word," Henderson says. "What does that even mean? Really. If you're drinking and you're impaired, and it means you're not doing stuff right."
Autistic, Deaf, and Blind Have Different View
Not all disabled communities, however, see a need to change long-standing descriptors.
The communities of deaf and blind individuals, for example, have embraced the terms "deaf" and "blind" for many years, according to Renault. She adds that in the current climate, these members of the deaf community do not want to be called "a person who is deaf." From the perspective of these two communities, she says, being referred to as "deaf" or "blind" is perfectly acceptable.
There are also groups expressing a wave of disability pride. One of them is the community of people affected by autism, who, like the deaf and blind communities, has embraced "identity language" over person-first language.
"I kind of like what the autism community has done with taking the word 'typical' and owning it for themselves," Renault says, "so that they call people who aren't autistic 'neurotypical.' They call them 'NTs,'" Renault says with an audible
"'I am autistic, I am an amputee,' It is the same as saying, 'I am an American, I am an artist, I am left-handed.'" Renault says the position of these groups represents a nice swing back to stating the truth as much as possible, while acknowledging that others believe that person-first terminology is appropriate.
Click here to access the webinar.
 —Frank Long is editorial director for Rehab Management and Physical Therapy Products. For more information, contact [email protected].